Environmental justice for all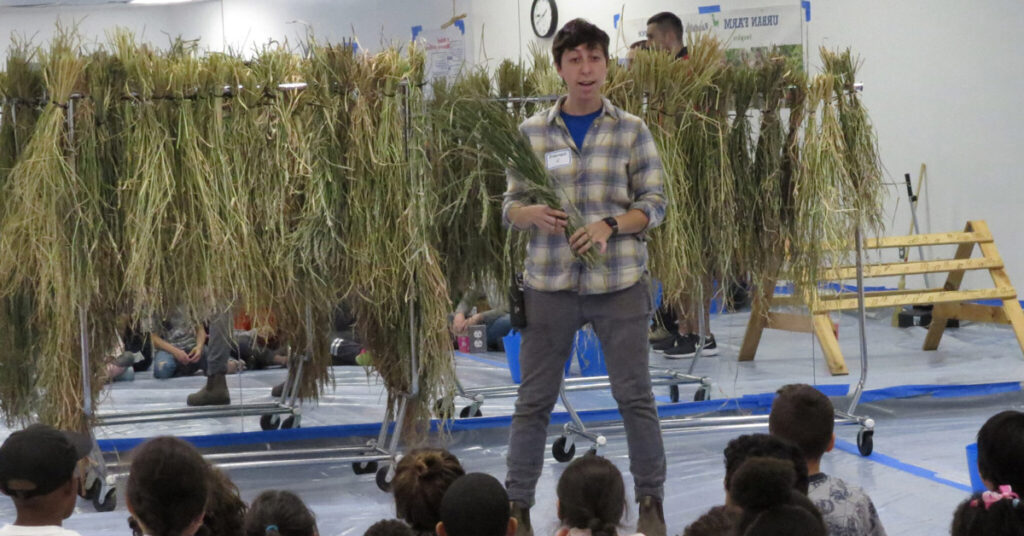 Science course examines equity issues
When Provost Renée T. White called on Wheaton faculty to become anti-racist educators, Professor of Biology Scott Shumway took a second look at his environmental science curriculum to see if it could encompass broader topics related to racial justice and equity.
This resulted in the professor inviting several speakers, including two alumni— Heather Andrade Spitzberg '96, an environmental analyst for the state of New York, and Ciara Sidell '15, an urban farm manager in New York City—to his fall 2020 "Environmental Science" course. Their lectures focused on their careers and how they intersect with environment justice—the fair treatment and meaningful involvement of all people regardless of race, color, national origin or income, with respect to the development, implementation and enforcement of environmental laws, regulations and policies.
"It's a small step in a class that is usually limited to talking about conservation biology," Shumway said.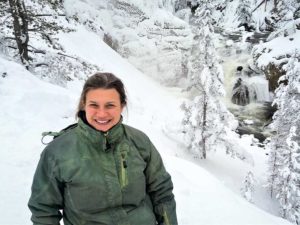 Spitzberg said she was excited to learn that Wheaton seeks to incorporate anti-racist teachings into its curriculum and was eager to contribute her knowledge and work as it pertains to environmental justice. She is the director of the environmental analysis unit at Homes and Community Renewal, the state of New York's affordable housing agency.
"It is a broad topic on the cutting edge, especially as it pertains to climate change, and a ripe area for students who will soon be graduating to pursue careers," said Spitzberg, who majored in environmental science at Wheaton.
During her extensive presentation, she discussed her work ensuring that everyone has access to housing that abides by environmental laws and regulations. Some of her job entails making sure that residential buildings do not contain unhealthy levels of asbestos, mold or radon, and developing new projects in areas without high levels of air pollution, sewer overflows and contamination.
She also discussed how the state of New York has designated certain locations as "environmental justice areas," where residents are disproportionately impacted by environmental issues. In those areas, the state requires consideration of whether new development will further exacerbate these inequalities.
"We ask, 'will this building place marginalized people into a more marginalized and more unjust setting?' Historically, government housing is put in the worst parts of a town or city. The environmental justice review seeks to prevent that from happening. We also must receive meaningful input from people in the community to determine their concerns when a development is proposed," said Spitzberg.
Sidell said she enjoys engaging in learning and discussion around the intersections of farming, justice and sustainability—topics she first explored through her independent major in environmental studies, with a concentration on food culture and food systems, at Wheaton.
"During my time at Wheaton, conversations on topics of food equity, access and justice more commonly took place outside of the classroom than inside [especially not inside a science class]. I was excited by the opportunity to share these topics in an 'Environmental Science' class, and grateful to know that space is becoming more readily available for these conversations across the academic sphere at Wheaton," she said.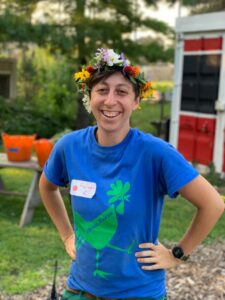 Sidell—who helped establish WheaFarm and the theme residence Farm House—said during her presentation that the pursuit of environmental justice is key to her mission as the urban farm manager of the Randall's Island Park Alliance in New York City. In that role, she conducts urban farm edible education programs for K–12 students.
At the farm, which features a 40,000 square-foot sustainable garden and outdoor classroom, students have the opportunity to plant, harvest and compost as well as learn sustainable gardening practices. The food produced is helping feed families struggling with food insecurity due to the COVID-19 pandemic.
"As a farmer, our lens is related not only to the environment as a whole, but also equity. Food equity means that all people have the ability and opportunity to grow healthy, affordable and culturally appropriate food. Everyone must have access to food systems we all are eating in," Sidell said.
(Dave Johnson of Community Harvest Project in Grafton, Mass., also presented to the class. His organization produces fresh, locally-raised food for organizations like the Worcester County Foodbank.)
Following their presentations, both alumni said they enjoyed engaging with Wheaton students on a topic so meaningful to them.
"I was impressed with students' questions, which demonstrated thoughtful connections across subject areas," Spitzberg added.
Nikki Vaynshteyn '22 said the focus on environmental justice is an important step in the inclusion of diverse perspectives and racial justice in academia.
"Environmental justice was discussed in a way that emphasized the inequities faced by historically marginalized communities. Furthermore, an emphasis was made on the working solutions to resolve climate inequity issues, and the guest speakers outlined tangible paths of action we could take to tackle environmental justice problems," she said.
Mia Murray '22 said she enjoyed learning about the careers of the guest speakers and how they relate to the environmental justice movement.
"Ciara and Heather ultimately found their passions by trying new things and putting themselves out there and are now able to use their experiences to help those who are underrepresented," she said.
Sidell's presentation brought to light the urgent issue of food insecurity in the United States, Murray added.
"Her work at the urban farm considers the impact that unsustainable agriculture has on the environment and its people and also the cultural significance of food and its purpose. So many of us are removed from where our food comes from and Ciara is able to provide people who come from various backgrounds food from their culture in an urban environment," she said.