WIN at Wheaton
Wheaton helps students become social entrepreneurs, putting ideas into action to improve the world and as a way to learn about leadership.
Wheaton Innovates Now encompasses a range of programs, partnerships and resources that are designed to help students develop their ideas for helping others and the skills to realize their vision. These programs are offered through The WiN Hub, which is the center for social entrepreneurship activities on campus.
To build entrepreneurial endeavors, Wheaton students can attend the Social Entrepreneurship Launch Program (SE Launch), which is offered during one week in January and one week in May in collaboration with the Global Center for Social Entrepreneurship Network (www.gcsen.com/). The program includes general skill-building for entrepreneurs along with personalized counseling from a team of experts.
Wheaton students also partner with faculty members, including President Dennis Hanno, to deliver seminars on leadership and innovation in Rwanda and Ghana. These programs, which were launched by President Hanno more than 15 years ago, seek to encourage social entrepreneurship and innovation among high school students in Africa.
The college also is reaching out to high school students to encourage innovative thinking among teens. Through the Discover@Wheaton summer seminars, High School students can attend sessions on Innovation and Social Change.  This program is taught by Wheaton President Dennis Hanno in conjunction with our distinguished faculty.
Locally, Wheaton faculty and students run a one-day WheaLead forum on leadership and social entrepreneurship that draws participants from high schools in eastern Massachusetts and around New England.
Related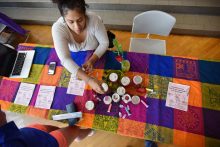 Fourteen student entrepreneurs showcase businesses at inaugural event.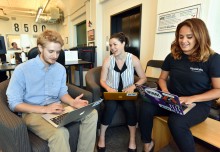 Students work on a website project for a MassChallenge startup.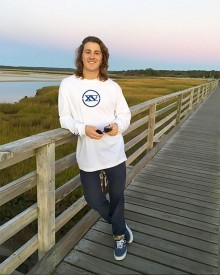 Kyle Rumberger draws on Cape Cod style for his apparel company.