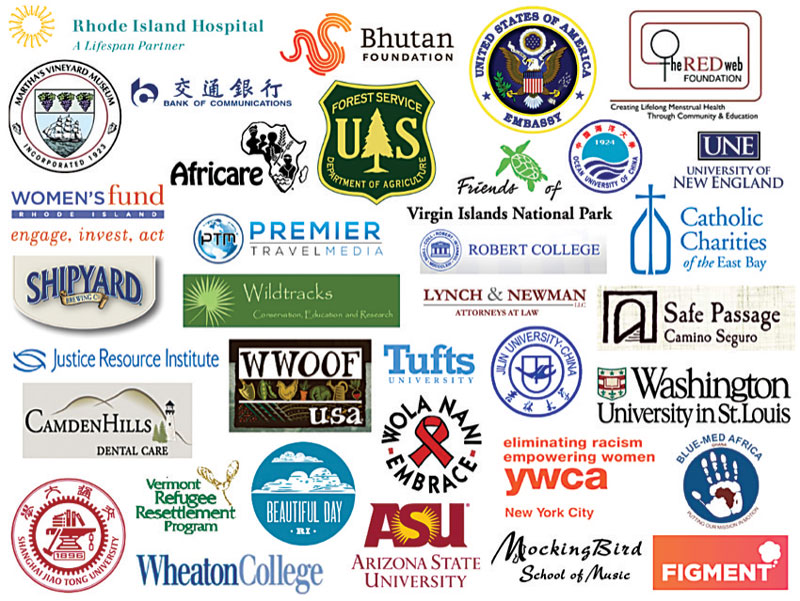 Wheaton students do amazing things. Consider just a few examples:
Alyssa Reed '16, a sociology major and community health minor from Montpelier, Vt., is interning with the Vermont Refugee Resettlement Program, providing administrative support, producing their newsletter and working directly with clients. She is a recipient of the Weil Fellowship, a stipend within the Wheaton Fellowship program.
Karl Rivera '16, a visual sociology major from New York, N.Y., is building on research that he conducted last summer on a Mellon Research Grant by returning to Ahmedabad, India, to conduct a visual ethnographic study of a textile mill "slum." He is traveling with support as a Davis International Fellow.
Isabel Gorham '16, a mathematics major and physics minor from Durham, N.H., is gathering data on climate change and analyzing its impact on farmers, ranchers and forest landowners in the northeast with the U.S. Department of Agriculture. She is a recipient of the K.C. Whalen Fellowship, a stipend within the Wheaton Fellowship program.
There are so many more examples of students engaged in exciting learning opportunities that make the world a better place. Experiential learning is central to a Wheaton education, and it has been that way for many years. The Filene Center was founded in 1986 to promote experiential learning as part of a liberal arts education, and faculty see it as an important part of students' learning experience. 
Internships alone, however, are no panacea. What makes Wheaton's emphasis on experiential learning so powerful is that these experiences take place as part of an exceptional liberal arts education. The college offers an amazing array of options. Really, our programs provide the breadth and depth of opportunities of a university, within the setting of a small liberal arts college. And because of our size, the college offers personalized support for each student from faculty and staff. In addition, the Wheaton community encourages experimentation. We encourage students to push the boundaries, to be entrepreneurial leaders—to explore, launch independent projects and businesses and shape their education to satisfy their interests and plans.
When you put it all together, you get an extremely powerful educational experience. I call it the Wheaton Edge.
The academic rigor, the breadth of programs, the personal support from faculty and staff and the entrepreneurial environment are here for the benefit of every student. The final ingredient—the opportunity for experiential learning—is harder to guarantee. Wheaton does a great job in making it possible for the majority of students to learn from real-world experience. The college invests nearly $1 million in funding each year to support internships, thanks to the generosity of alumnae/i, parents and friends.
The challenge is to ensure that every student has the opportunity. Throughout the past year, the idea of guaranteeing the chance for that experience came up repeatedly during conversations with alumnae and alumni, faculty and staff, students and parents. That's why we decided to act immediately for the benefit of our students and for the strength of the college.
Starting with this year's incoming students, the Class of 2019, the college will guarantee that every student has the opportunity to participate in an internship, research or other experiential learning project. To ensure that this is sustainable will require a broad commitment from the college community. The college will look to raise $10 million in endowed funds to supplement the resources already contributed to this purpose.
In the competitive and complex world in which our students will seek to build meaningful lives, the college can provide them with the tools to make a difference and be successful. That is the Wheaton Edge.