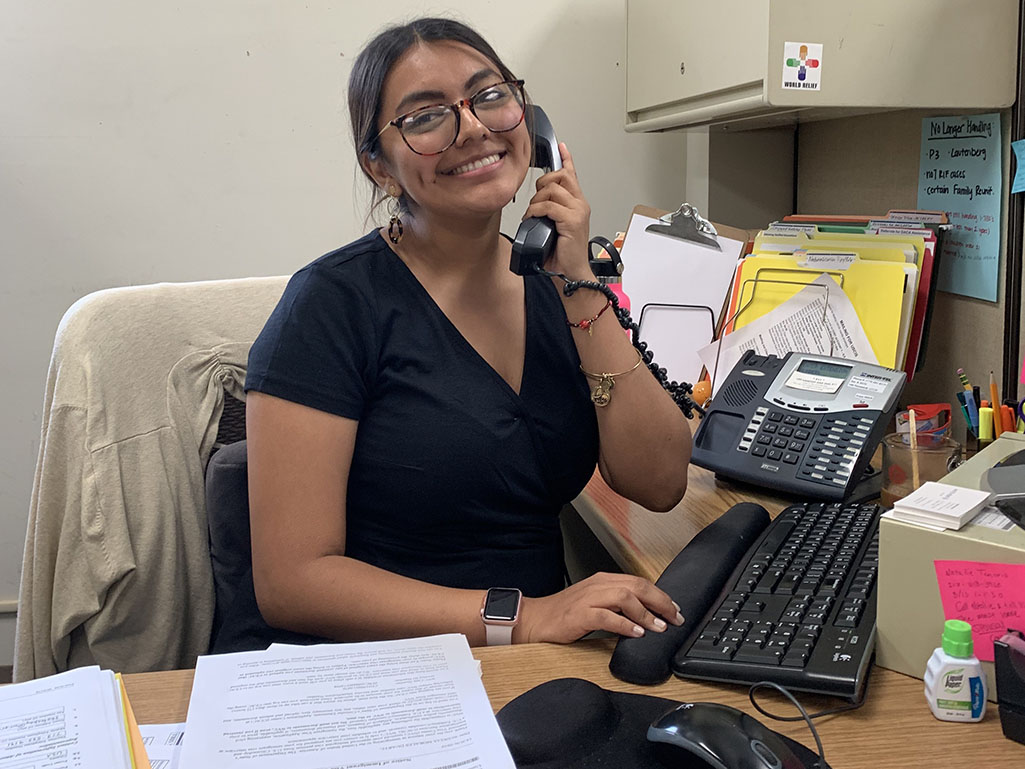 This summer, political science major Itzayana Salgado '20 got an inside look at the immigration process and issues facing immigrant families as a legal services and outreach intern with the nonprofit organization World Relief Chicago.
She set up appointments with clients, presented on immigration law and services in the community, attended staff meetings and trainings, and supported the legal services team in many ways.
"I learned a lot more about what it takes to work in a nonprofit and the time and energy spent daily," Salgado said. "When you see the news, you hear numbers and statistics of the people being deported and detained; here, I worked with those people and saw firsthand how they are affected."
Salgado said she is interested in a career working in immigration, possibly as a lawyer or with a nonprofit organization like World Relief Chicago.