May 20, 2017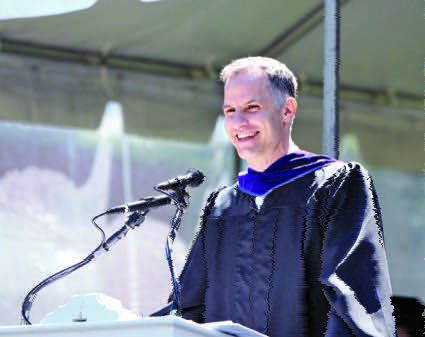 Albert Einstein once said: "Peace cannot be kept by force; it can only be achieved by understanding." You work toward that end, Thomas M. Sanderson. By gathering and analyzing the actions and strategies of terrorists, you shed light on the forces arrayed against peace and security.
As director and senior fellow at the Center for Strategic and International Studies, you lead an ongoing investigation of terrorism, insurgency movements and global crime. To advance knowledge, you travel the globe to interview foreign fighters, government and military officials, and other experts. In all, you have worked in more than 70 nations—from Syria, Iraq and Afghanistan to Libya and Nigeria—gathering vital information to guide the fight against terrorism.
The findings that you and your colleagues produce inform policy makers, the intelligence community, the news media and the general public. Your work has appeared in many publications—including The Economist, The New York Times and The Washington Post—and you share your insights on network news, in public conferences and at closed briefings.
In every venue, your curiosity, integrity and ability to build and sustain relationships fosters understanding. We see your skill in all these areas through your unstinting generosity to the extended Wheaton community—from fellow alumni and friends to current students and faculty.
It is with deep appreciation for the excellence you bring to studying one of our world's most urgent threats to peace that we present you, Thomas M. Sanderson, with this honorary Doctor of Laws.