May 20, 2017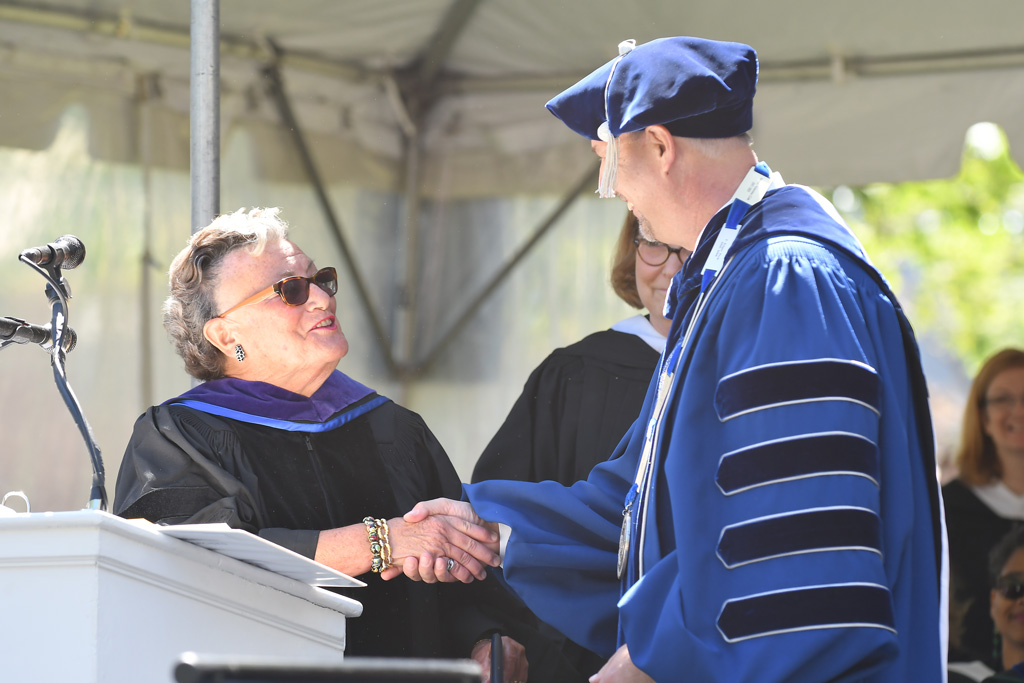 "Leaders give back."
Those are your words, Susan Schiffer Stautberg. For you, they are clearly more than a slogan; they are words to live by. You have drawn on your many successes as an author, journalist, government official, entrepreneur and corporate and nonprofit director to promote equality in boardrooms around the globe.
You earned the title of leader by blazing new trails—the first woman to head a Washington, D.C., television news bureau, the first journalist to be chosen as a White House Fellow, the first entrepreneur to combine publishing with a speaker's bureau, and a director and advisor for numerous organizations from Merrill Lynch and Microsoft to the U.S. Commission on Presidential Scholars. You have authored seven books; written numerous articles for publications, such as The Wall Street Journal and The New York Times; and shared your knowledge on network television and at major conferences around the world.
And your work to ensure that women have equal access to corporate and nonprofit boardrooms is making a difference for women and the world. You founded some of the most influential organizations to advance the cause, including Women Corporate Directors, TARA and the Belizean Grove. To quote you once again: "We need the best people, not the best friends, sitting around the boardroom table."
It is with great respect and admiration for the energy and vision you bring to promoting equality that we present to you, Susan Schiffer Stautberg, this honorary Doctor of Laws.