Proceeds benefit Norton Land Preservation Society and participating Wheaton student organizations. Donations come primarily from Wheaton students, who are strongly encouraged to donate their unwanted, gently used goods when moving off campus.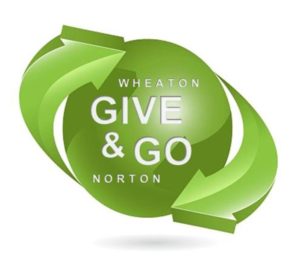 Thursday May 23rd, 2019, 8 am – 7 pm
Clark Center, Wheaton College, Norton
To Donate: Please drop off donations at Clark Recreation Center on Monday, May 20th from 2 pm – 5 pm or Tuesday May 21st from 12 pm – 5 pm. We will have volunteers available to help bring items from your car.
Volunteer:  To volunteer or for more information, contact us at 508-286-3370 or sjci@wheatoncollege.edu
Our most popular items include clothes, furniture, books, mini-fridges, and a  wide variety of electronic items.
Cosponsored by Wheaton Offices of Residential Life and Social Justice and Community Impact.