Each person, no matter who they are, has gifts—something to offer the world. But those gifts only have value if they are shared to strengthen us all as a community—not just here at Wheaton but in a worldwide sense.
During his inauguration on Friday, October 17, 2014, President Dennis M. Hanno emphasized the need for sharing this talent and knowledge by calling the entire 20,000-plus-strong Wheaton community (students, faculty, staff, alums) to action. He encouraged all to commit to spending at least 15 hours during the next year involved in service that "changes lives and strengthens communities," which was the theme for his inauguration.
"Overall it is about caring, seeing what is needed in the world and how you can help fulfill those needs, being a partner with others," said Hanno. "It's not just about 'giving' time, but about 'sharing' one's self and knowledge." There are plenty of examples in which Wheaton College students, faculty, staff and alums have done this. And, Hanno is encouraging more in the year ahead and far beyond.
Get Involved
---
Norton Head Start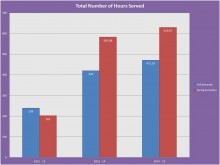 Head Start is a federally-funded pre-school program for families earning wages below the poverty line. Head Start is always looking for more volunteers to help out. Here are just some of the ways you can get involved:
Become a volunteer classroom assistant: Commit yourself to helping out as a teacher's assistant for just an hour (or more!) each week. Help to better engage all students in the classroom during lessons, assist with educational classroom activities, play with the children outside, work with students one-on-one to play an additional role in promoting kindergarten readiness. It's the perfect way to learn more about teaching, learning, child development, and education.
Become a Spanish/Arabic speaking volunteer: Some of the children and families at our local Head Start speak English as a second language. If you speak Spanish or Arabic, volunteer your time working in the Head Start classrooms or sign-up to be called in for parent/teacher meetings so that you can be available to help with translation.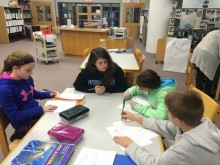 Volunteer in our Head Start Literacy Program: Join our WheatonReads team at the Norton Head Start. A literacy program that has been modeled after AmericaReads, our WheatonReads program at the Head Start focuses on working with ELL (English Language Learner) students to give them the extra help they need. Because the Norton Head Start has such a large Spanish-speaking population, they could really use more Spanish speaking Wheaton volunteers, but we welcome all volunteers who want to help children acquire early language skills, develop positive associations with books and reading, and build a stronger foundation for school success!
Volunteer in our Head Start STEM Program: Share your passion or take on a new appreciation for STEM! Volunteers of this program work to create weekly lessons that expose and engage the Head Start students in various STEM related projects. No prior experience in STEM is required to volunteer, this program is looking for those that are motivated to improve their curriculum development skills and expand their knowledge in STEM, education and child development.
Develop an enrichment program for Head Start students: Gain some experience in lesson planning and deepen your understanding of a topic that you're interest in while simultaneously enhancing the Head Start student experience by creating an educational enrichment program for the children at the Norton Head Start. Do this alone, with a group of friends, with your floor, or a club/organization that you're involved in!
Norton Public Schools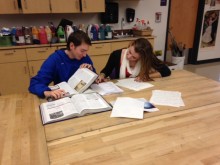 Wheaton has both paid and volunteer positions available in the Henri A. Yelle Elementary School, the Norton Middle School, and the Norton High School for Wheaton students. All Wheaton students are welcome to apply to become a tutor at the beginning of each semester. Emails with information about applying will go out within the first week of each semester.
Yelle Elementary School: Become a Homework Hero in Norton's elementary school by working with 3rd and 4th graders in the after school Homework Fighter's club from 2:30 pm – 3:30 pm on Mondays – Thursdays.
Norton Middle School: Become a classroom assistant during the school day or mentor/tutor after school during Homework Club. Working at the Middle School provides Wheaton students with the unique opportunity to be paired with teachers to help with lesson planning, grading, and classroom management and engagement during times between 2 pm and 3 pm. From 3 pm – 4 pm on Mondays and Wednesdays, Wheaton tutors have the opportunity to work with academically struggling students complete their homework, become more engaged with school, and develop future plans.
Norton High School: Tutor/mentor freshmen and sophomore students during their free periods throughout the high school's day. Take on the challenging tasks of inspiring students who are at risk of dropping out of school. Help to make them become more engaged while also acquiring skills in tutoring, mentoring, motivation, and classroom management. Volunteers are needed most during G-block from 12:45 pm – 2 pm every weekday. You do not need to be an expert in any one subject to apply!
Develop an enrichment program for NPS students: Work with SJCI staff in order to develop an education program for students involving a topic of your interest that aligns with the standards in the Common Core Curriculum.
Taunton Housing Authority
Taunton Housing Authority is an organization that provides low-income families with stronger access to housing, programs and resources. Wheaton student volunteers have the opportunity to volunteer in two of their mentor programs that allow members of Taunton Housing Authority the chance to connect with Wheaton students while also learning various new skills.
Computer Science Mentor Program: Become a mentor for children ages 8-13 while also teaching them basic computer science. It's the perfect opportunity to either learn a new skill yourself or share any computer science knowledge you have, as well as connecting with the children as a college mentor. Volunteers in this program learn a user-friendly software while following the Computer Science Mentor Program Coordinator to confidently support the participating children.
Health and Wellness Program: Share what it means to live a healthy life to children of all ages. Volunteers in this program will work together next to the Health and Wellness Coordinator to create a well rounded health and wellness curriculum consisting of biweekly workshops. If you are looking to grow as a mentor while improving your curriculum development skills and knowledge of various health and wellness topics, this program is perfect for you!