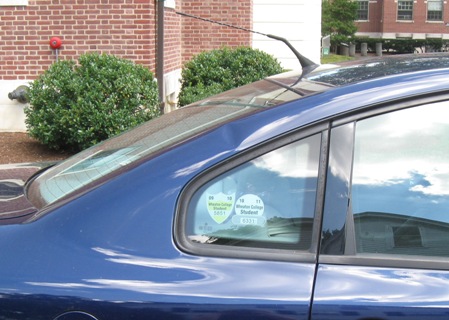 Parking "decals" must be affixed to the inside rearmost, side, passenger window.
Parking "passes" must be displayed on the dashboard or the rear view mirror (as appropriate for the type of pass), and must be clearly visible from the outside of the vehicle.
Vehicles in which permits are not properly displayed are considered improperly registered, and may be ticketed or towed. Registrants must make special arrangements with Campus Safety for the display of decals on vehicles with tinted or plastic windows.