Current
March 18-May 22, 2021
Opening Reception on Mozilla Hubs – Monday, March 22 at 5pm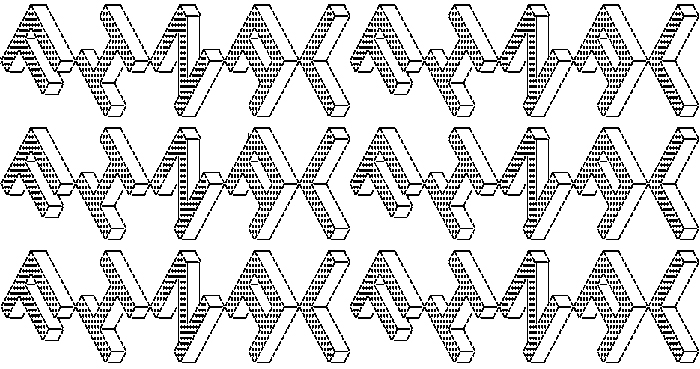 Patty Stone: Time and the River's Edge
February 16–March 27, 2021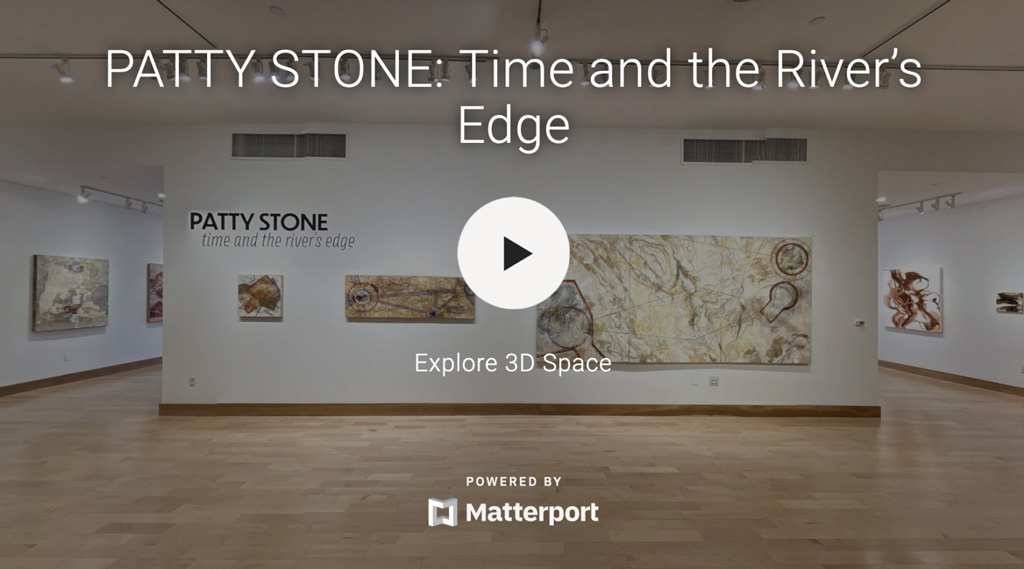 Artist talk and catalogue release with Patty Stone on Friday, March 26 at 12pm
Time and the River's Edge presents 25 years of Patty Stone's creative work and celebrates her tenure teaching at Wheaton. The exhibition will be displayed on campus as well as virtually and includes series and projects spanning the mid-1990s through 2020. Stone's prints and paintings explore the tension between nature and the built environment through mapping, collage, and the fluidity and texture of her chosen mediums.
Virtual Opening Reception  Monday, February 22 at 5pm
The Tens: Friends of Art Alumni Collection 2011–2020
February 16–March 27, 2021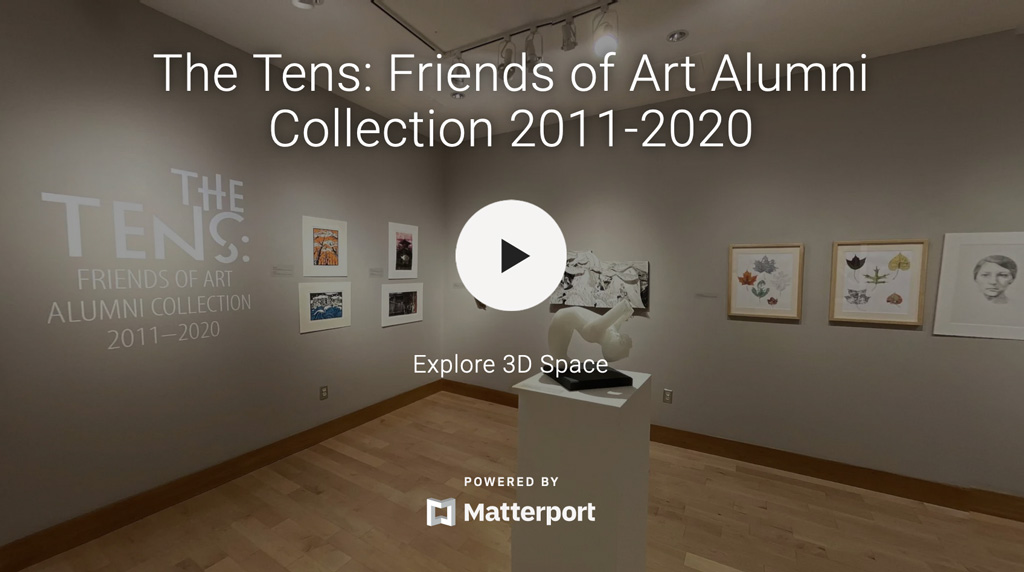 On display in the Weil Gallery, The Tens, highlights selected work from students who received the Friends of Art Purchase Prize from 2011–2020. These pieces are part of the Wheaton College Permanent Collection and range from photography to film to illustration. The talented alumni artists included in this exhibition are:
2011 Katharine Heyl, Emiko Kurokawa, Rosemary Liss
2012 Skye Landon, Emily Timm, Tim Oxton
2013 Caroline Isaacs, Walker Downey
2014 Soraya Matos
2015 Lindsey Gillis
2016 Cloë Ella Urbanczyk, Sienna Van Slooten
2017 Charlotte Hall
2018 Aleza Epstein
2019 Bhavika Dugar
2020 Elisa McClear
---
Upcoming
2021 Wheaton Biennial_final_final_FINAL
March 18–May 22, 2021
Opening Reception: Monday, March 22 at 5pm
video player
Important Dates
Submissions Due: Feb 12
Artists notified: Week of March 7
Exhibition Dates: March 18–May 22
Opening Reception: Monday, March 22 at 5pm
About the Exhibition
2021 Wheaton Biennial_final_final_FINAL is an open call exhibition focused on New Media. It will be presented virtually March 18-May 22, 2021 by the Beard and Weil Galleries at Wheaton College in Norton, Massachusetts.
We invite artists whose work challenges, explores, and celebrates New Media. New Media encompasses art created with new technologies, including animation, games, 3D printing, video, sound, and interactive work as well as traditional mediums enhanced with technology such as drawing, performance, and writing. As with past Biennials, our definition is boundary pushing and inclusive. We are seeking a diverse range of experimental work, collectively evoking an open-ended conversation. Artist submissions will also be considered for future exhibitions and visiting artist programs at Wheaton College.
About the Juror
Legacy Russell is a curator and writer. Born and raised in New York City, she is the Associate Curator of Exhibitions at The Studio Museum in Harlem. Russell holds an MRes with Distinction in Art History from Goldsmiths, University of London with a focus in Visual Culture. Her academic, curatorial, and creative work focuses on gender, performance, digital selfdom, internet idolatry, and new media ritual. Russell's written work, interviews, and essays have been published internationally. She is the recipient of the Thoma Foundation 2019 Arts Writing Award in Digital Art and a 2020 Rauschenberg Residency Fellow, and a 2021 Creative Capital Award grantee. Her first book Glitch Feminism: A Manifesto (2020) is published by Verso Books.
Promo video inspired by the work of Young-Hae Chang Heavy Industries.
---