It's Elemental: Earth

September 10–October 10, 2020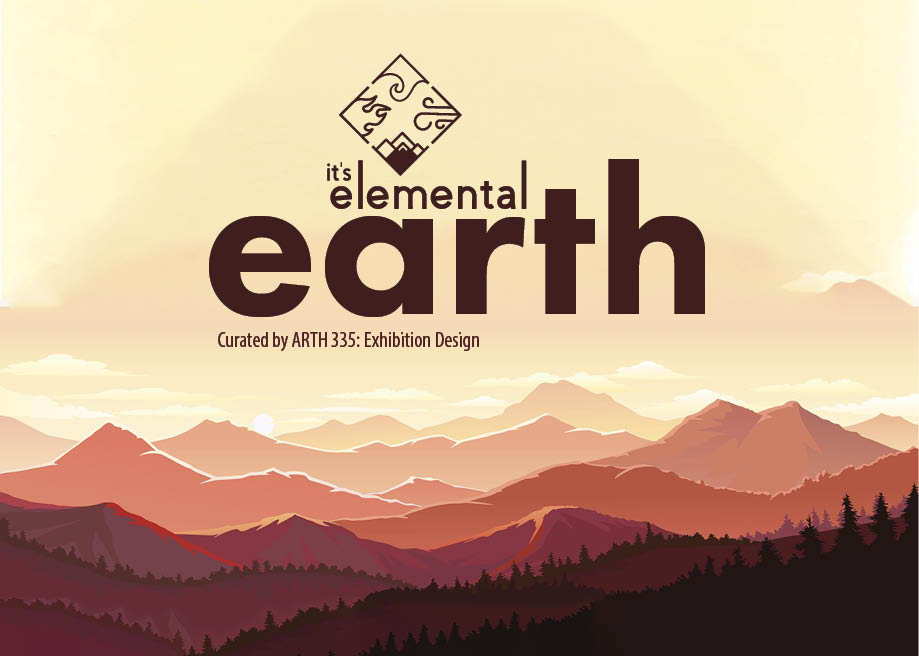 Inescapable and grounding, the Earth – as both planet and element – is the giver of all life. This exhibition considers our complicated relationship with Earth. Third in a series of four biannual exhibitions curated by students enrolled in ARTH335: Exhibition Design. Using objects from the Gebbie Archives & Special Collections and the Permanent Collection, each exhibition will explore one of the four classical elements: water, air, earth, fire. It's Elemental: Earth Beard & Weil Galleries, Watson Fine Arts. (postcard design by Alex Pinette, 2023)
Tour the Exhibition Virtually
---

Postcards from the Pandemic

October 20–November 24, 2020
***Deadline extended: Submissions due by October 10th***
This exhibition is an open call for responses to the Covid-19 pandemic.
The virus has impacted communities across the globe. This exhibition aims to provide a glimpse into our individual experiences in the form of collectively displayed postcard-sized work.
The exhibition is an effort to combat the social isolation this virus has forced on us. It is a chance to see, through the eyes of another, an expression of this experience. It is an opportunity to come together when we still have to remain physically apart.
Whether your experience over the last months has included baking with your cat, advocating for justice and equality, studying remotely, working on site, or dealing with personal or economic loss, please share it.
The "postcards" can be a poem, a photograph, a drawing, a sculpture, a found object or text, whatever form captures your imagination and experience. It can be digital, handmade, or printed. The responses can take any form as long as they are approximately 5 x 7 in. (13 x 18 cm).
All are invited to participate. You do not need to be an artist or writer; everyone's reflection on this experience is valuable and important. All submissions will be accepted and displayed. The postcards will be displayed both physically in the Beard and Weil Galleries and digitally on the gallery website and social media.
All postcards should be mailed to the Beard and Weil Galleries at Wheaton College. Or digital files emailed to BWGalleries@wheatoncollege.edu. The postcards will be presented anonymously unless your name is included on the front of the card.
The postcards will not be returned. Following the exhibition, the postcards will become part of the Wheaton College Permanent Collection, preserved and archived as a document of our collective experience.
At this time the galleries are open only to the residential Wheaton community. However, the digital exhibition will be available to everyone.
Guidelines:
Postcard size: 5 x 7 in. (approx. 13 x 18 cm)
Submission Deadline: **EXTENDED** October 10, 2020
Please direct digital submissions or any questions to BWGalleries@wheatoncollege.edu.
Mail to:
Beard and Weil Galleries
Wheaton College
26 E. Main Street
Norton, MA 02766