Love Movies? Join Our New Virtual Social Justice Movie Club!
Join fellow alumni, faculty, staff, parents and students as we view a wide range of movies, engage in stimulating discussions, and enhance our journey toward lifelong learning and personal growth. It's free to join and all you have to do is view the movie that will be announced at the beginning of each month. You will be able to stream each selection on Netflix, Amazon Prime, from your local cable, rental service or library. The group will watch a range of movies including box office hits, Oscar winners, independent films, and documentaries. If you love watching movies, care about important social issues and want to stay connected with our wide-reaching community, this is definitely the place for you!
The club will watch a new movie each month! See below for the movie of the month.
March 2023 Movie
This month we're spotlighting two extraordinary women, The First Lady of Song, Ella Fitzgerald, and French novelist, Colette.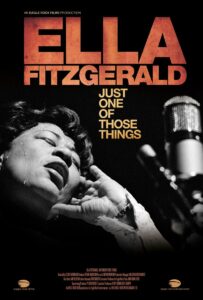 Discover the life and times of the one and only Ella Fitzgerald through interviews with Tony Bennet, Patti Austin, and Johnny Mathis in the documentary Ella Fitzgerald: Just One of Those Things. Available for streaming on Netflix, this film is recommended for viewers ages 13 and older for language and violence.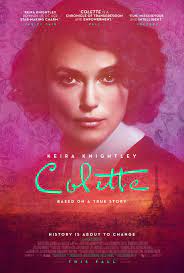 Starring Kiera Knightley, Colette is an intriguing film based on the true story of Sidonie-Gabrielle Colette. This film is also available for streaming on Netflix and is rated R for language, sexual content, and nudity.
After you watch, discuss this film with our community here!
Past Movies:
How It Works
PBC Guru has partnered with Wheaton College to create a virtual movie club for students, alumni, faculty, staff and parents. The movie club will connect through a private text-based forum where all participants can discuss the current movie and network with each other. Joining the club is completely free and all movie selections will be available to stream on Netflix or Amazon Prime. The movie club will discuss a new movie every month.
Why Join
Watch Movies that Matter: Joining our movie club will expose you to impactful and important movies that you might have otherwise missed. The group will watch a range of independent films, documentaries and bigger studio productions so there will be plenty of variety.
Connect with the Wheaton College Community: Our movie club will introduce you to students, alumni, faculty, staff and parents across generations and geographies all while gaining different perspectives on amazing movies. Through the discussion of each film, you and your fellow members will gain fresh insights and learn from each other.
The Power of Film: Movies allow us to experience different cultures, narratives, and ways of life which can enhance our own lives.
Frequently Asked Questions
How often will movies be discussed, what is the time commitment and what are the expectations?
The movie club will watch a new movie every month. During the month, we will have an on-going discussion in the forum about the movie and the issues it brings up.
Will there be any in-person meetings of the movie club?
No, the movie club will be entirely online and the discussion will take place on our text-based forum. You can participate anywhere you have Internet access and on days and times that are convenient to you.
Is there any cost to participate?
No, the movie club is free to join.
How do I get the movies?
Movies will be selected that are available for online streaming in the US on Netflix and Amazon Prime Video. You can also check your local library or rent the movies.
How do movie club discussions work?
During the month-long discussion period, you will watch the movie and then engage in the forum. The movie club will have a moderator from PBC Guru who manages the forum. The moderator will pose questions to the club, share relevant articles, and facilitate conversations about topics in the movie. Members will be encouraged to post and share as well. This format allows for ongoing conversation and makes it easy for members to connect with each other through the forum.
How do I make a forum profile?
We're using a private forum to host the virtual movie club, so it's easy to connect with the community. During our sign-up process, you will enter the information to auto-generate your free profile. After you complete the signup, we'll send you a link to the forum and you can begin to post right away!
What exactly is PBC Guru and what do they have to do with the movie club?
Professional Book Club (PBC) Guru is a book and movie club management company that works with businesses, alumni associations, schools and professional societies. We are teaming up with PBC to put this program in place for students, alumni, faculty, staff and parents. You can check out their website at www.pbc.guru if you want to see more of what they do.
I've already signed up. How do I log in?
If you are already a member, you can click here to log in.
What if my question isn't answered?
Feel free to send an email to info@pbc.guru and we will be happy to help.
Update Your Contact Information
Don't miss out on important communications about what is happening on campus and events in your area. To receive the latest news, please email us at alumni@wheatoncollege.edu or call 508-286-8207 to update your information. The majority of information is sent via email, so please make sure we have your email address correct.