Dear Class of 2019,
Welcome to your new Class page! This will be a space for you to hear from Class Officers, reconnect with Classmates, learn about ways to get more involved, share photos, and register for upcoming events happening with your Class and in your area. This page will be a resource to you and your Classmates, and would like you to visit often! We hope to see you back at Wheaton in the coming years.
Warmly,
Marco & Patty
Wheaton College Staff Liaisons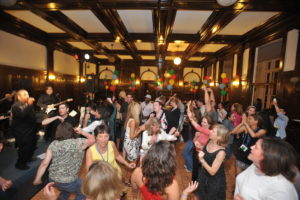 May 13-26, 2021
2nd Reunion
Thursday, May 13
7 p.m. ET
Trivia Night
Friday, May 21
3:30 p.m ET
Holcombe M. Austin Memorial Tree Walk
Saturday, May 22
Commencement
*This event is not live. The recording will be available on demand once the ceremony ends.
Wednesday, May 26
5:30 p.m. ET
Wheaton Town Hall and Annual Meeting of the Alumni