Welcome!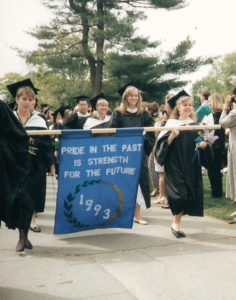 Dear Class of 1993,
Welcome to your new Class page! This will be a space for you to hear from Class Officers, reconnect with Classmates, learn about ways to get more involved, share photos, and register for upcoming events happening with your Class and in your area. This page will be a resource to you and your Classmates, and would like you to visit often! We hope to see you back at Wheaton in the coming years.
Warmly,
Ana & Patti
Wheaton College Staff Liaisons
Class Leadership
Class Treasurer – Stephen Amster
Class Vice President – Benjamin Williams
Secretary/Class Notes – David Mckinley
Class President – Catherine Habas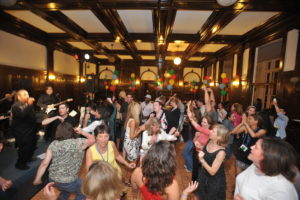 Save the Date-30th Reunion
May 19-21, 2023
Long "Lost" Classmates
Over the years, Wheaton has lost touch with a number of our classmates. Please take a minute to review the following "lost" list for whom we do not have complete information. We would like for all of our class to receive information from the college and be invited to attend reunion.
David "Dave" Agress
Emily Anderson
Anthony Ayotte
Long Bou-Chhung
Alison Coleman
Katrina Cross
Stephen Cull
Elizabeth "Liz" (Milliman) Desmond
Anne Epstein
Carolyn Francis
James Governale
Charlotte "Char" Graham
David "Dave" Hancock
Mary "Molly" Harding
Noriko Hasegawa
Randal Henderson
Amanda "Brooke" Hinkson
Jonathan "Jon" Kelley
Levent Kucukreisoglu
Laura Landau
Matthew Lee
Daniel Marston
Elizabeth "Beth" Maynard
Luisa Mejia
Jason Moscartolo
Judith "Judy" Norton
Thomas "Tom" Outwater
Jennifer "Jen" Romer
Patricia "Tricia" Snyder
Sibongile "Bongi" Somyalo
Jessica "Jesse" Spafford
Mary "Missy" Sposato
Marianne Stover
Abigail "Abby" Ulfelder
Joseph "Joe" Wright
Khadija Zaidi
Last updated January 31, 2019
Do you have information on a classmate listed? Please email wheatonfund@wheatoncollege.edu or direct the person to update their information here.