Welcome
Dear Class of 1992,
Welcome to your new class page! This will be a space for you to hear from Class Officers, reconnect with classmates, learn about ways to get more involved, share photos, and register for upcoming events happening with your class and in your area. This page will be a resource to you and your classmates, and we encourage you to visit it often! We hope to see you back at Wheaton in the coming years.
Warmly,
Ana & Patti
Wheaton College Staff Liaisons
Class Leadership
Wheaton Fund Co-Chair- Jessie Dill Jakobs
Secretary/Class Notes- Tracey Marino
Class Vice President- Tracy Abrams Rosen
Class Vice President- Lara Merkel Ross
Secretary/Class Notes- Louise Seeber Scrivines
Wheaton Fund Co-Chair- Joanne Wisner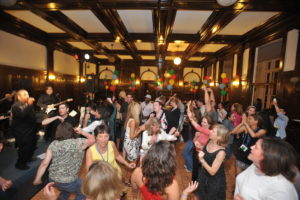 30th Reunion
May 20-22, 2022
Stay tuned for more information!
Long "Lost" Classmates
Over the years, Wheaton has lost touch with a number of our alumni. Please take a minute to review the following "lost" classmates for whom we do not have mailing information. We would like for all alumni to receive information from the college and be invited to attend reunion. Do you have information on a classmate listed below?
Please email wheatonfund@wheatoncollege.edu or direct a classmate to update their information here.
Roslyn Abraham
Lissette Acosta
Nikki (Williams) Alexander
Wendy Alger
Gabrielle Bowdoin
Kirsten Cappy
Gia Caro
Erin Casey
Kristin (Freeling) Chavonelle
Anne Crane
Brock deChristopher
Lauren Dillon
Vidhya Doraiswamy
Camilla Douraghy-Fischbacher
Caroline Eyster
Valerie Feri
Nina Fiddian-Green
Patricia Flanagan
Susan Hae-Ryung Hwang
Heidi Hamilton
Alexandra Helyar
Laurin (Holst) Koskinen
Steven Koskinen
Kelly Kozak-Kooper
Alyssa Lange
Cassandra Laramee
Kathleen (Detgen) Lump
Deborah (Banks) McIntosh
Jennifer (Brown) Mullen
Martin Navis
Megan O'Hara
Karen Ray
Alexis (Crowley) Rudolph
Susan (Low) Saadat
Kipp Savoie
Colin Scott
Anne Smith
Leslie Smith
Peter Sprosty
Jennifer Wells
Kirsten Whitten-Bunszel
Lisa Wittenburg
Daniel Wolotsky
Erin (Hennessy) Zuzula
Last updated July 26, 2019
107 Donors
Participation Goal
Stay Connected
Join the Class of 1992 Facebook Group
Getting Involved
We are currently looking for additional class volunteers to fulfill a variety of positions. If you are interested or would like to learn more, please contact one of the staff liaisons below. Now is a great time to get involved and be an active member of our class leadership.
Open Positions:
Class President
Class Treasurer
Wheaton Fund Chair/ Co-Chair/ Giving Committee