Welcome
Class Leadership
Class Co-President- Priscilla (Brown) Carey
Wheaton Fund Co-Chair- Nancy (Tuck) Echlov
Class Co-President- Jane Martin
Class Treasurer- M. J. Morrow
Wheaton Fund Co-Chair- Gail Smith Pratzon
Class Co-Vice President- Michelle Ritz
Wheaton Fund Co-Chair- Cheryl Vedoe
Class Co-Vice President- Tanya Yagjian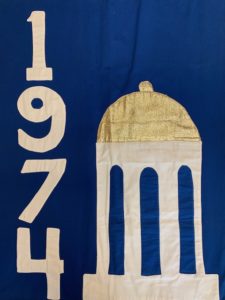 I have been to most of our reunions and I can honestly say I have enjoyed them all. In the early ones it was great to catch up with Wheaton friends. In the later ones I found equal reward by hearing the stories of classmates I did not know at Wheaton. We have a strong common bond which becomes more precious as we age.
One of my favorite quotes which is sometimes used as the benediction at the end of an Episcopal service is "Life is short, and we do not have much time to gladden the hearts of those who make the journey with us. So be swift to love and make haste to be kind." -Henri Frederic Amiel.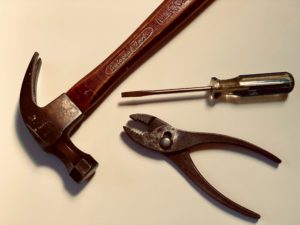 I've been to all but one reunion, and despite the differences from one to the next, the word that best describes my take away every time is CONNECTION. At this point our classmate connection has broadened far beyond our years at Wheaton; it is the shared experience of being women our age in these times, and all that entails.
I don't know what our 45th will bring, but I do know when it's over I will have strengthened connections with old friends and forged new connections with others, marveled at Wheaton's campus, likely consumed a few glasses of wine, reminisced about the old days, speculated about the days ahead, and laughed til my sides ache. I will also feel more connected to a marvelous group of women, to a place that continues to nurture the minds and hearts of the next generation, and to myself.
In the forty-five years since graduation, I have often thought about how well the years I spent at Wheaton with y'all were an exact fit in the jigsaw puzzle that is my abundant life. Having been involved in the life of the college in different ways over the years, I was proud to attend our 25th, 35th and 40th class reunions. On these occasions, I had opportunities to spend more time with the people I knew, while at the same time getting to know classmates whom I hadn't known as well. My memories of the grown-up comforts of the reunion dorm, the music played by the band at the reunion party, and the hours we spent catching up on each other's lives makes me eager to sit down with you in a few short weeks at our 45th Reunion to continue this conversation.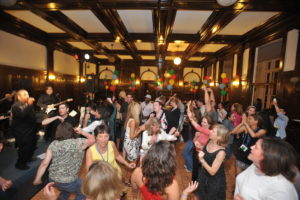 Class Goal
Gifts made will count towards your overall 50th Reunion Class goal. Show your support today!