Welcome!
Class Leadership
Class Treasurer- Mary (Harding) Bradly
Class Co-Vice President- Maggie Bruck
Secretary/Class Notes- Joan Fishman
Class President- Donna Barker Johnston
Gift Planning Chair- Sara (Dreier) Moya
Secretary/Class Notes- Ingrid Muller
Class Co-Vice President- Elena (Drake) Vandervoort
Class Co-Vice President- Holly Whitehead
Long "Lost" Classmates
Over the years, Wheaton has lost touch with a number of our alumni. Please take a minute to review the following "lost" classmates for whom we do not have mailing information. We would like for all alumni to receive information from the college and be invited to attend reunion. Do you have information on a classmate listed below?
Please email wheatonfund@wheatoncollege.edu or direct a classmate to update their information here.
Barbara (Nichols) Allen
Pecharee (Techaphaibul) Amornvivat
Cynthia (Lewis) Baxter
Caroline (Gluek) Brooks
Marie (Shortsleeves) Dalloway
Judith (Becker) Dodier
Jane Elwell
Callie (Barker) Gonzalez
Martha (Russell) Hammond
Virginia (Hagelstein) Marquardt
Joan (Scarbough) Marrs
Kathleen McLaughlin
Terry (Molina) Minard
Carolyn (Chandler) Moore
Wendy (Serbin) Smith
Last updated July 26, 2019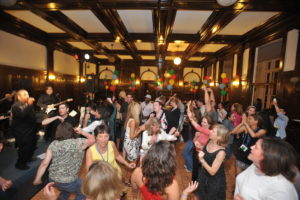 55th Reunion
May 20-22, 2022
Stay tuned for more information!
Getting Involved
Interested in becoming more involved with your Class? The following Class Officer positions are open:
Wheaton Fund Chair