Welcome!
Class Leadership
Caring Committee Co-Chair- Barbara (Boersma) Chaffee
Wheaton Fund Co-Chair- Casey (Hotchkiss) Clark
Class Co-President- Karen (Greenland) Dyer
Secretary/Class Notes- Sara (Terry) Graves
Class Treasurer- Nanci (Usui) Hoffman
Gift Planning Co-Chair- Susan (Birge) Isetorp
Secretary/Class Notes- Martha (Stecher) Lewis
Class Co-Vice President- Elizabeth (Ferris) Puchner
Caring Committee Co-Chair- Suzy (Townsend) Purrington
Class Co-Vice President- Delrena (Conner) Sides
Wheaton Fund Co-Chair- Margaret (Hobbs) Sudbury
Gift Planning Co-Chair- Nancy (Nichols) Van Metre
Class Co-President- Elizabeth (Jenkins) Weber
Pioneering professorship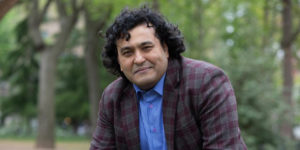 Chowdhury appointed to endowed chair in social entrepreneurship
A distinguished researcher and teacher whose scholarship examines issues at the intersection of business and society has been appointed to serve as the inaugural Diana Davis Spencer Professor of Social Entrepreneurship at Wheaton College in Norton, Mass. read more…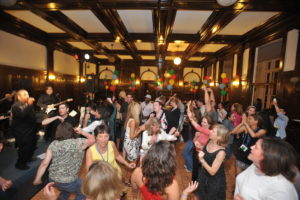 60th Reunion
May 15-17, 2020
Stay tuned for more information!
Mini-Reunion New Orleans, April 22-25, 2018
Attended by classmates Maggie (Helm) Feller, Sydney (Henriquez) Glover, Sally (Terry) Graves, Nanci (Usui) Hoffman & Tami Fukuda, Chuck & Hootie (Hooton) Ince, Champ (Roberts) Johnson & Jim Farinholt, Jim & Kate (Kozodoy) Johnson, Marty (Stecher) Lewis, Jane (Crawford) Lyons, Amanda (Tevepaugh) Macaulay, Tica (Heyworth) Marquardt, Peter & Betsy (Ferris) Puchner, Suzy (Townsend) Purrington, Pickett Randolph, Jim & Delrena (Conner) Sides, Henny (Nelson) Skeen, and Peggy (Hobbs) Sudbury. Itinerary included strolling the narrow streets of the Quarter, waking up to Cafe du Monde powdered sugar beignets, taking a historic walk through the WWII Museum, and listening for Louis Armstrong's music at Preservation Hall. Photos to come!
Class of 1960 Scholarship Recipients
Emma Girouard '21
Hometown: Reading, Massachusetts | Course of Study: Psychology, Theatre and Dance Studies
I am so grateful to receive the Class of 1960 Wheaton Fund Scholarship this year. I am a member of the Class of 2021, and I am double majoring in psychology and theatre and dance studies. When I complete my education at Wheaton, I hope to find a career that incorporates these two passions.
I am from Reading Massachusetts and I am very thankful to be here at Wheaton. My classes are very engaging and interesting, especially my psychology class "Drugs and Behavior," taught by Professor Maeng. My extracurricular activities include the dance company, I am the treasurer and a member of the tap club "Tap Out Loud," and I participated in this semester's musical, "Once On This Island." I have had many valuable experiences at Wheaton thanks to your support, and I am sure I will have many amazing opportunities in the future.
I love Wheaton—I cannot imagine attending another school! Thank you again for making this scholarship available to me.
Impact of Scholarship
This scholarship allows me to pursue my passions and gives me incredible opportunities to better myself academically and personally. Thank you again for supporting my education with this thoughtful and generous scholarship!
Wheaton Experience
This semester I have been a part of the Wheaton musical, Once On This Island. This experience has helped me grow as a performer and has opened my eyes to different cultures through the field of theatre. This is an invaluable experience I never would have the opportunity to take part in anywhere else and I am forever grateful.
Activities
At Wheaton, I am a preceptor, a member of the Dance Company, a member of Tap Out Loud, and I participated in the mainstage musical, Once On This Island.
Career Goals and Aspirations
I am not quite sure what I want to do after I graduate from Wheaton, but I aspire to do something that incorporates my passions for both theatre and psychology.
Jorge Aguirre Martinez '20
Hometown: Madrid, Spain | Course of Study: Mathematics, Computer Science
It is an honor for me to receive the Class of 1960 Endowed Scholarship for the 2018-2019 academic year. I am so grateful for your generosity, which allows me to attend this great school!
I am a member of the Wheaton Class of 2020, and I am majoring in mathematics and minoring in computer science. I am a junior now, so I have to start thinking about what I want to do once I graduate. At this moment, I see myself working on the East Coast. I want to work as a data analyst or as a software engineer because I really enjoy programming. My idea is to work for a couple of years and once I can afford it, I want to attend graduate school and get my master's degree in the computer science field.
Thank you so much for supporting my education and for making a difference in my future!
Impact of Scholarship
This scholarship is very important for my family and me. First of all, it indicates that I am performing well in school and that means a lot to me for personal satisfaction. Also, it means a great deal to my family because I have a younger brother and sister that are also trying to study in the United States, and all the money I can save for my parents is money that can be dedicated to their education. Thank you again for your generosity!
Wheaton Experience
I really enjoy playing tennis at Wheaton, I would say that the team is one of my favorite things about Wheaton. The atmosphere is positive and fun, and I have made very good friends on the team.
Activities
I am a member of the men's varsity tennis team at Wheaton. I also completed two internships during the last two summers.
Career Goals and Aspirations
I want to dedicate my career to the area of data analytics because I think that it is a sector that is growing rapidly. My most recent summer internship experience made me realize that I could have a lot of success in this field.
Long "Lost" Classmates
Over the years, Wheaton has lost touch with a number of our alumni. Please take a minute to review the following "lost" classmates for whom we do not have mailing information. We would like for all alumni to receive information from the college and be invited to attend reunion. Do you have information on a classmate listed below?
Please email wheatonfund@wheatoncollege.edu or direct a classmate to update their information here.
Mary (Seligmann) Ascheim
Susan (Paxton) Battley
Judith Burke
Beverley (Brick) Eastman
Caroline (Stevens) Forbes
Jane (Harrington) Griffin
Dedrie (Watson) Ishikawa
Christine Johnson
Charlotte Nash
Louise Paine
Patricia (Manahan) Slowik
Jacoba van Schaik
Last updated July 26, 2019
Have information or photos to share to your classmates? Send an email to wheatonfund@wheatoncollege.edu to post on your class page or submit class notes to the Wheaton Magazine by emailing magazine@wheatoncollege.edu.
Staff Contacts
Marco Barbone '09 
Senior Assistant Director, Affinity and Student Engagement, Alumni Relations
(508) 286-3382
Class Gift
Amy Dumont '09
Senior Development Officer–Gift Planning, College Advancement
(508) 286-3391