Hello Class of '58!
Dear Classmates,
REVITALIZED BY OUR 1958 60TH REUNION
We were REVITALIZED being with classmates and friends again on the expanded, vibrant and beautiful Wheaton College campus of today.
We were REVITALIZED spending quality time with President Dennis Hanno and his wife, Sue, especially during our class dinner at the Presidents' House on Saturday evening following graduation. President Hanno has led in expanding the horizons of Wheaton, creating new programs in Business and Management, reaching and welcoming students from around the world, as well as encouraging diversity and inclusion with openness and positive involvement.
We were REVITALIZED as we interacted with today's students as they kindly transported us around campus to various events. They were exuberant, respectful, enthusiastic and quite charming.
We were especially REVITALIZED as we were presented the Alumni Award for Highest Percentage of Participation by the Class of 1958 with gifts to the Wheaton Fund. Congratulations to each and all for your participation.
We send our best to each of you. Know that we were thinking of you at Reunion and wishing we could share the REVITALIZATION of being together on the Wheaton College campus of 2018.
Gratefully,
Mollie Osmundsen Mason, Marilyn Talbot Gass, Mary Jane Dawes Bolon, and Linda Berry Trimble
Class Leadership
Wheaton Fund Chair- Mary Jane (Dawes) Bolon
Secretary/Class Notes- Marilyn (Talbot) Gass
Class President- Mollie (Osmundsen) Mason
Class Webmaster- Linda (Berry) Trimble
Save the Date: 65th Reunion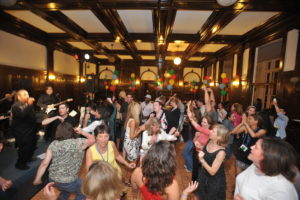 Stay tuned for more details!