Diversity and inclusive excellence at Wheaton College is a work in progress; that is, a process that requires constant monitoring, honing, and refining. We must always be asking the questions: What should diversity look like and what does inclusive excellence mean for our type of small liberal arts institution? How can we achieve equity in today's world and for the future?
News and Upcoming Events
Join us for these upcoming events and stay up to date of other happenings in your area.
National Museum of African American History and Culture
The National Museum of African American History and Culture is the only national museum devoted exclusively to the documentation of African American life, history, and culture.
Fall Fest 2018
Join us Saturday, October 13, 2018 for Family Fun in our tailgating area, alumni athletic events and more...
Performance by Lauren Henderson '09
Professional vocalist, composer and recording artist specializing in jazz, Latin jazz and fusion music for Brontosaurus Records. Founder of Brontosaurus Records. February 19, 2019
Gathering to Celebrate and Reflect
The campus was full of good cheer and conversation April 6–8 as alumni returned to campus for "Reflection and Renewal: Remembering Our Past, Shaping Our Future, A Celebration of Our Alumni of Color."
Alumni Achievement Awards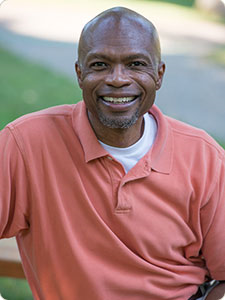 Dr. Guy Mark Foster '94 is an American writer and academician. His short story collection The Rest of Us was a finalist for the Lambda Literary Award for Debut Fiction at the 26th Lambda Literary Awards in 2014.
Guy graduated summa cum laude from Wheaton College with a degree in Writing and Literature, and obtained a MA and Ph.D. in English Literature from Brown University. 
Currently a professor of African-American literature and sexuality studies at Bowdoin College, his writings has appeared in the anthologies 
Shadows of Love: American Gay Fiction
, 
Brother to Brother: New Writings by Black Gay Men
, and 
Ancestral House: The Black Short Story in the Americas and Europe
. Guy is also the recipient of numerous awards and honors, including the prestigious Beinecke and Fulbright scholarships.