One of Wheaton's many evolving strengths over the years is our increasingly diverse community of students, alumni, faculty, and staff. Fueled by a desire to provide continued meaningful programming and engagement opportunities for alumni of color, we are pleased to announce the upcoming conference, Reflection and Renewal: Remembering Our Past, Shaping Our Future. The conference—which will take place on campus April 6–8, 2018—will be part reflection and part celebration. The goal is to help our alumni reconnect with each other, network with students, and share their varied and unique experiences.
Given the recent incident on campus during Halloween, it is clear that education and awareness efforts within our Wheaton community must continue. As students, staff, and faculty use the outcomes of this incident to advance their collective work, so does our committee in its ongoing planning of the conference. Now, more than ever, our own experiences as former Wheaton students, alumni of color, and as professionals, can help forge a path forward.
If you would like to get involved, explore this page to learn more about the steering committee and the various ways you can help make the conference a success. We look forward to providing a space for alumni of color to connect with each other and to support students.
Oneda Horne '07, co-chair
Shawn Christian, Associate Provost, co-chair
Archival and
Donation Opportunities
We hope you will consider sharing materials with us
that emphasize student life and student experience.
Click here for more information on how to contribute.
Weekend Highlights
The weekend's goal is to help you reconnect with other alumni, network with students and current faculty and staff, and share their varied and unique experiences.
SCHEDULE
Registration Fees
Whether you can attend one session or all three days the registration fee is only $50 per person. The fee will cover the on-campus meals as outlined in the schedule.
REGISTRATION
Where to Stay?
We have contracted rooms at Courtyard Boston Foxborough/Mansfield, located at 35 Foxborough Boulevard, Foxborough, MA 02035, (508) 543-5222 for $159 a night. Please call the hotel directly, the rate is guaranteed until March 16th or when the block sells out whichever occurs first.
HOTEL INFORMATION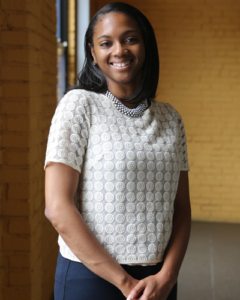 Oneda Horne '07
Director of High School Programs, Summer Search
Boston, Massachusetts
This Alumni of Color Conference means a gathering of brilliant and like minds in a space that recognizes the significant contribution that black and brown bodies have made and continue to make to the Wheaton community. I hope that the conference will create a space of ingenuity and joy which will encourage a lasting pattern of progressive action.  I am so delighted to join some of my dearest friends in this celebration and CAN. NOT. WAIT. to build this memory with the people who have never failed to make my soul think deeply and laugh intentionally.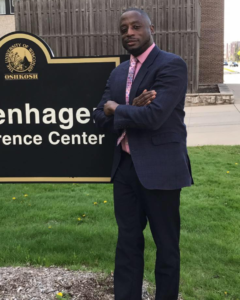 Tony Laing '96
Director, Men of Color Initiative and Lecturer of Gender Studies , University of Wisconsin Oshkosh
Alumni Trustee and Alumni Board of Directors
Oshkosh, WI
The Alumnae/i of Color Conference serves as an important initiative at the college and for the Alumnae/i Association. Specifically, this gathering aligns with the new strategic plan at Wheaton that foregrounds diversity as a priority area.  I am honored to have served on the planning committee, as it builds off my previous volunteerism helping to plan a Black Alumnae/i Reunion and the Men of Color Conference at Wheaton. I look forward to (re)connecting with alumni and students.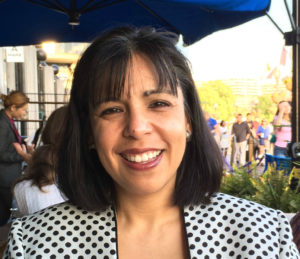 Marcela Aguilar '94
Director, Health Communication Programs, ICF
Washington, D.C.
What a momentous time to convene alumnae/i of color and our allies. I am tremendously grateful for the opportunity to contribute to this gathering, which will create an intentional space and program to reflect on our Wheaton experiences and to consider the evolution of the college community. Above all, I look forward to crafting a lasting legacy for Wheaton students of color yet-to-come.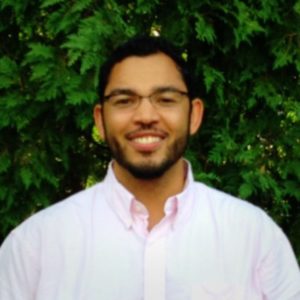 Zachariah Hicks '07, S'09
Career Advisor and Student Development Coordinator, Massachusetts College of Pharmacy and Health Sciences
Malden, Massachusetts
My time at Wheaton was defined by the engagement in discussions, programs, lectures, and events related to diversity both on campus and globally. As a member of the planning committee, it has been my joy and honor to continue that work and engage in this initiative that will continue to advance the institution's commitment to diversity. I am thrilled and look forward to connecting with the current Wheaton students and my fellow alumnae/i.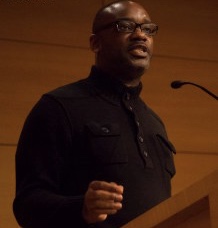 Shawn Anthony Christian
Associate Provost and Associate Professor of English and African American Studies
Norton, MA
Shortly after I arrived at Wheaton in 2003, I began working with alumni of color in both informal and formal ways. This celebration is an extension of that relationship. It is an honor to serve in this role and assist in the planning for what promises to be a wonderful event.

Raquel Ramos
Dean, Marshall Center for Intercultural Learning
Norton, MA
I have worked at the Marshall Center for the past 16 years and the focus on my work has been to support students of color in achieving their academic and personal goals. I am excited to be part of the planning committee for this celebration and look forward to welcome back and reconnect with former students.