Come join a global and connected network of young changemakers!
The Global Leaders Program at Wheaton College brings together high school-age change-makers from around the world to learn the basics of social entrepreneurship and gain insight into college life at a top-rated U.S. college of liberal arts and sciences.
Through engaging lectures, workshops, discussions and field trips, students will learn how to craft a business plan, find investors and build an organization or initiative that will effect change in their communities. They'll also learn about choosing an area of study, what it takes to succeed in a competitive classroom environment, and how to market themselves and grow their career networks, while exploring the rich culture and history of the greater Boston area.
Academic overview
Program dates: Monday, July 6 – Saturday, July 18, 2020
The application period opens on December 1, 2019 and closes on April 1, 2020
The core portion of the program will be a five-day seminar on "Innovation and Social Change," led by President Dennis M. Hanno, who has led similar seminars for thousands of students across the world. Students will be guided through a process of turning their ideas into action.
Other sessions will introduce students to several of the subject areas they might pursue in higher education and provide an overview of the kinds of services and support available for students at liberal arts and sciences colleges such as Wheaton. Students will return to their home country with a deep understanding of how they can make the most of educational opportunities available to them in the United States.
Housing and student activities
Students will be housed in residence halls on Wheaton's picturesque campus in Norton Massachusetts (rated among the Top 20 Safest Cities in Massachusetts, according to SafeWise). Strategically located between two major metropolitan cities—Boston, Massachusetts and Providence, Rhode Island—Wheaton has been named a Top 15 Most Beautiful College by Best College Values and a Top 50 U.S. Liberal Arts College by Times Higher Education and the Wall Street Journal.
Current Wheaton students will serve as resident advisors for the program, providing program participants a taste of the true residential campus experience. Wheaton community members will also lead off-campus trips focused on education and fun, showing student participants what surrounding areas have to offer.
Eligibility: High school rising juniors and seniors
Program cost: $3,500 (includes tuition, room and board and local travel for the program). Limited need-based financial aid is available for qualified applicants.
For more information, contact:
Isabelle Byusa
Wheaton College
globalleaders@wheatoncollege.edu
Hear from past Global Leaders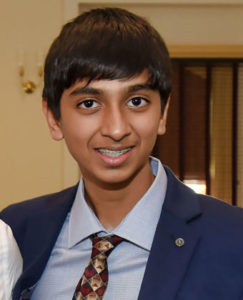 Siddharth Diwan
Hyderabad, India
Wants to change the world by: Promoting digital and code literacy, supporting human rights
Hobbies: Piano, board games
Career interests: Astrophysics, data science
"This program gives you so much. It develops your skills. It helps you socialize with like-minded individuals. It helps you accept the role you have in your community and understand global issues from the perspectives of many different individuals."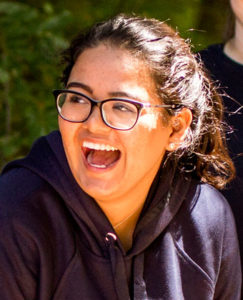 Ali Ahued Herrera
Mexico City, Mexico
Wants to change the world by: Supporting human rights and eradicating discrimination
Hobbies: Learning new languages, sports, reading, traveling, debate/Model UN
Career interests: Working in the United Nations
"This program has opened my mind in a way, in which I'm able to interact with people from different places, understand their ideas, share my experience and also understand theirs. It's made my network bigger, and my ideas bigger and better."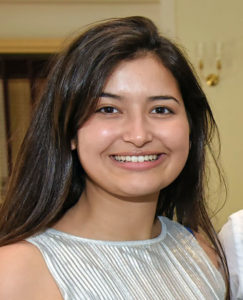 Lobna Jbeniani
Tunis, Tunisia
Wants to change the world by: Supporting gender equality, providing equal access to education
Hobbies: Biological research
Career interests: Business, molecular engineering
"Networking is very, very important—that's something I acquired a lot this week, through talking to different people who started their own businesses. Even though I'm working on education, I got to talk to people who are doing filmmaking and working on music, and it really is enriching to someone like me, who's venturing into entrepreneurship and into change-making for the first time."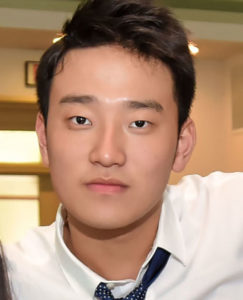 Wants to change the world by: Ensuring every child receives a good fundamental education
Hobbies: Soccer, writing
Career interests: Statistics, physics
"This program is really inspiring, not only because we are trying to start our own business but because of what we learn during the process. The participants in this program are some of the best students from all over the world, and we learn from each other."