An Immersive Experience: Business and Technology
Wheaton College's Business and Technology Immersion Experience offers a unique opportunity for high school students to start exploring the exciting opportunities available in technology and business. During this four-week summer program, high school students will earn college credit and study alongside current college students, learning from Wheaton professors who are leaders in the field.
Students will meet other motivated young people from around the world, experience social and academic life on a liberal arts campus, meet professionals in the fields of business and technology and discover the opportunities available in nearby Boston, Mass., and Providence, R.I.
Eligibility: High school rising juniors, seniors and recently graduated seniors
Program dates: Monday, July 6 – Saturday, August 1, 2020
Program cost: $4,200 (includes tuition, room, and board and local travel for the program). Limited need-based financial aid is available for qualified applicants.
Application deadline: the priority application deadline is April 1, 2020
Apply now to the Business and Technology Immersion Experience
Program overview
Explore the intersection of business and technology while earning college credit, and discover how the liberal arts and sciences provide a powerful foundation for careers in these fields. Choose one college-level course in either computer programming or business fundamentals.
COMP 115: Introduction to Programming: Robots, Games and Problem Solving
This course will explore problem-solving techniques and algorithm development with an emphasis on program design, introductory numerical methods, and object-oriented programming. This course is intended for those seeking a thorough and rigorous but introductory exposure to programming. Topics covered will include programming language syntax (Python v3), coding, debugging, testing and good documentation style. Concepts studied will include arithmetic and logical operations, file input and output, functions, and the introductory data structures of arrays/lists and classes. No previous programming experience is required. In addition to coursework, you will have the opportunity to use cutting-edge tools in Wheaton makerspaces (such as 3-D printers, a laser printer/engraver, and a digital jacquard loom), as well as engage with visiting tech professionals.
MGMT 111: Fundamentals of Business
This course will provide an overview and understanding of the major functions and activities of the business world, including international business. All fundamentals will be explored: ethics, organizational behavior, leadership, human resources, communication, product conception, finance, operations, and marketing. Working as a team, you will develop a business plan for a theoretical business of your team's choice, applying and integrating the skills you learn in this course while working creatively and collaboratively. Case studies and current events will be analyzed, and a strong emphasis will be placed on participation, communication, and teamwork. In addition to coursework, you will have opportunities to learn from and network with area business professionals, gaining valuable exposure to professional life after college.
Housing and student activities
Under the guidance of Wheaton student advisors, you will live in the brand new Pine Hall (opened in August 2019) on the Wheaton campus in Norton, Massachusetts (rated among the Top 10 Safest Cities in the U.S., according to SafeWise). Located between two major metropolitan cities—Boston, Massachusetts and Providence, Rhode Island—Wheaton has been named a Top 15 Most Beautiful College by Best College Values and a Top 50 U.S. Liberal Arts College by Times Higher Education and the Wall Street Journal.
Current Wheaton students will serve as peer mentors for the program, providing program participants a taste of the true residential campus experience. Wheaton community members will also lead off-campus trips focused on education and fun, showing student participants what surrounding areas have to offer.
Previous visits for the 2019 program included:
• Social Enterprise Greenhouse
• Facebook (Cambridge campus)
• Google (Cambridge campus)
• Amazon
• Providence, R.I.
• Massachusetts Institute of Technology
• Brown University
• Boston University
• Harvard University
Complete and submit the application here
For more information, contact:
Isabelle Byusa
Wheaton College
btie@wheatoncollege.edu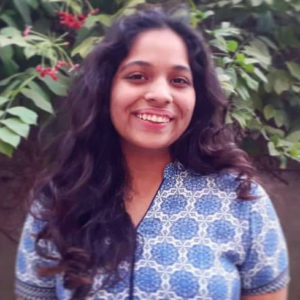 Amina Haider
Karachi, Pakistan
Hobbies: Painting, Drawing, Watching Movies, Website building
Career Interest: Environmental Engineering or Sustainable Resource Engineering
"Taking part in BTIE was probably one of the best decisions I have ever made. Not only did I learn so much, but I also created long-lasting friendships with amazing people from all around the world! From working with laser cutters and 3-D printers to exploring the woods nearby, I will always cherish the memories made at Wheaton College."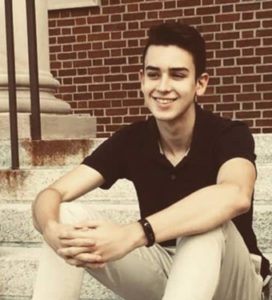 George Kourtzidis
Thessaloniki, Greece
Hobbies: Performing magic tricks is my passion, soccer, learning about new technology
Career Interest: Business with a focus on marketing and sales training
"My experience at Wheaton's summer program (Business and Technology Immersion Experience) was simply amazing. My professor guided us through a business plan from innovation to creation. It was so educational and interesting that I now believe Business will be my major. The program's off-campus activities (Harvard, MIT, Google, and Amazon offices and more) were extremely informative and entertaining. I had the pleasure of meeting other students from around the world. I highly recommend this summer program to any prospective student!"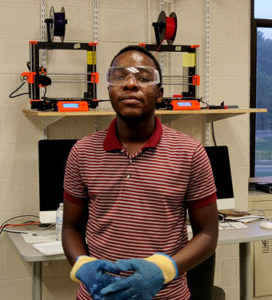 Nathaniel Mwaipopo
Dar Es Salaam, Tanzania
Hobbies: My hobbies are Science fiction movies, Programming, Physics, Soccer, and FIFA (video game), I also love entrepreneurship that has a combination with technology.
Career Interest: I am currently interning as a junior Software Engineer. My career goal is to become a Technology Entrepreneur to be specific a Computer Scientist.
"I had a chance to learn from engaging mentors and professors in a culturally diverse environment. BTIE has also helped me build networks and learn both career and academic skills in a college life-like experience. I believe in achieving my dreams, BTIE has been the wheel to my wheelbarrow invention."