The Discover@Wheaton pre-college summer programs will be offered virtually this year due to the ongoing global impact of the coronavirus (COVID-19). While we will miss seeing students on campus this summer, we will offer an exciting, educational, and socially engaging experience online.
An Immersive Experience: Business and Technology
Wheaton College's Business and Technology Immersion Experience offers a unique opportunity for high school students to start exploring the exciting opportunities available in technology and business. During this four-week summer program, high school students will earn college credit and study alongside current college students, learning from Wheaton professors who are leaders in the field.
Students will connect with other motivated young people from around the world, and in small groups, work together to explore the emerging world of business and technology, learn from professionals in these exciting fields and discover the opportunities available to them.
Eligibility: High school rising juniors, seniors and recently graduated seniors
Program dates: Monday, July 6 – Saturday, August 1, 2020
Program overview
Explore the intersection of business and technology while earning college credit, and discover how the liberal arts and sciences provide a powerful foundation for careers in these fields. Choose one college-level course in either computer programming or business fundamentals.
COMP 115: Introduction to Programming: Robots, Games and Problem Solving
This course will explore problem-solving techniques and algorithm development with an emphasis on program design, introductory numerical methods, and object-oriented programming. This course is intended for those seeking a thorough and rigorous but introductory exposure to programming. Topics covered will include programming language syntax (Python v3), coding, debugging, testing and good documentation style. Concepts studied will include arithmetic and logical operations, file input and output, functions, and the introductory data structures of arrays/lists and classes. No previous programming experience is required.
Instructor:  Walter Eykel
MGMT 111: Fundamentals of Business
This course will provide an overview and understanding of the major functions and activities of the business world, including international business. All fundamentals will be explored: ethics, organizational behavior, leadership, human resources, communication, product conception, finance, operations, and marketing. Working as a team, you will develop a business plan for a theoretical business of your team's choice, applying and integrating the skills you learn in this course while working creatively and collaboratively. Case studies and current events will be analyzed, and a strong emphasis will be placed on participation, communication, and teamwork. In addition to coursework, you will have opportunities to learn from and network with area business professionals, gaining valuable exposure to professional life after college.
Instructor:  C.C. Chapman
For more information, contact: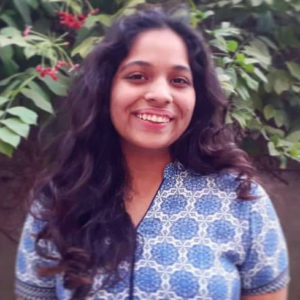 Amina Haider
Karachi, Pakistan
Hobbies: Painting, Drawing, Watching Movies, Website building
Career Interest: Environmental Engineering or Sustainable Resource Engineering
"Taking part in BTIE was probably one of the best decisions I have ever made. Not only did I learn so much, but I also created long-lasting friendships with amazing people from all around the world! From working with laser cutters and 3-D printers to exploring the woods nearby, I will always cherish the memories made at Wheaton College."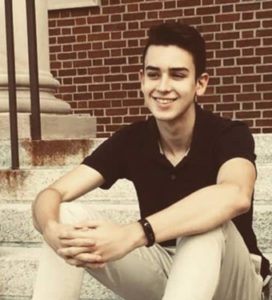 George Kourtzidis
Thessaloniki, Greece
Hobbies: Performing magic tricks is my passion, soccer, learning about new technology
Career Interest: Business with a focus on marketing and sales training
"My experience at Wheaton's summer program (Business and Technology Immersion Experience) was simply amazing. My professor guided us through a business plan from innovation to creation. It was so educational and interesting that I now believe Business will be my major. The program's off-campus activities (Harvard, MIT, Google, and Amazon offices and more) were extremely informative and entertaining. I had the pleasure of meeting other students from around the world. I highly recommend this summer program to any prospective student!"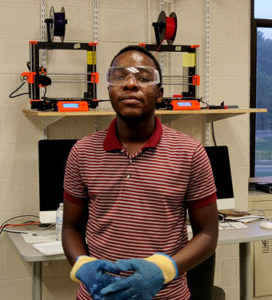 Nathaniel Mwaipopo
Dar Es Salaam, Tanzania
Hobbies: My hobbies are Science fiction movies, Programming, Physics, Soccer, and FIFA (video game), I also love entrepreneurship that has a combination with technology.
Career Interest: I am currently interning as a junior Software Engineer. My career goal is to become a Technology Entrepreneur to be specific a Computer Scientist.
"I had a chance to learn from engaging mentors and professors in a culturally diverse environment. BTIE has also helped me build networks and learn both career and academic skills in a college life-like experience. I believe in achieving my dreams, BTIE has been the wheel to my wheelbarrow invention."
Faculty Director
C.C. Chapman
Instructor of Business and Management
C.C. is an Instructor of Business and Management at Wheaton College. He has also developed and taught courses for LinkedIn Learning, Lynda.com, CreativeLive, and Treehouse. At Wheaton, he has served as the college's liaison to MassChallenge, leading our student cohort working there over the summer and identifying opportunities for collaboration and mutual benefit. He has worked with a variety of clients over his decades in the digital marketing space including HBO, JetBlue, Verizon, and American Eagle Outfitters. C.C. is the co-author of the International bestselling book Content Rules and the author of Amazing Things Will Happen.