Program overview
Program Dates: Saturday, July 6–August 2, 2019
Wheaton College's Business and Technology Immersion Experience offers a unique opportunity for high school students to start exploring the exciting opportunities available in technology and business. During this four-week summer program, high school students will earn college credit and study alongside current college students, learning from Wheaton professors who are leaders in the field.
Students will meet other motivated young people from around the world, experience social and academic life on a liberal arts campus, meet professionals in the fields of business and technology and discover the opportunities available in nearby Boston, Mass., and Providence, R.I.
An Immersive Experience: Business and Technology
Explore the intersection of business and technology, and see how the liberal arts and sciences provide a powerful foundation for careers in these fields. In addition to coursework for your chosen class, you will engage in activities and projects that link both subjects, as well as the faculty and students involved in both classes. You will have opportunities to get creative with exciting high-tech tools, such as 3D printers, a laser cutter/engraver and a digital loom, in Wheaton's makerspaces; visit top companies that deliver cutting-edge products in the area; and network with leaders in business and tech through panel discussions—a great way to jumpstart your exposure to professional life after college.
Courses taught by Wheaton Faculty
COMP 115: INTRODUCTION TO PROGRAMMING: ROBOTS, GAMES AND PROBLEM SOLVING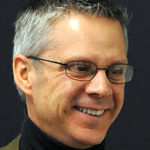 This course will explore problem solving techniques and algorithm development with an emphasis on program design, introductory numerical methods, and object-oriented programming. This course is intended for those seeking a thorough and rigorous but introductory exposure to programming. Topics covered will include programming language syntax (Python v3), coding, debugging, testing and good documentation style. Concepts studied will include arithmetic and logical operations, file input and output, functions, and the introductory data structures of arrays/lists and classes. No previous programming experience is required.
Faculty: Mark LeBlanc
MGMT 111: FUNDAMENTALS OF BUSINESS
This course will provide an overview and understanding of the major functions and activities of the business world, including international business. All fundamentals will be explored: ethics, organizational behavior, leadership, human resources, communication, product conception, finance, operations and marketing. Working as a team, you will develop a business plan for a theoretical business of your team's choice, applying and integrating the skills you learn in this course while working creatively and collaboratively. Case studies and current events will be analyzed, and a strong emphasis is placed on participation, communication and teamwork.
Faculty: C.C. Chapman
Housing and student activities
Students will be housed in residence halls on Wheaton's picturesque campus in Norton Massachusetts (rated among the Top 20 Safest Cities in Massachusetts, according to SafeWise). Strategically located between two major metropolitan cities—Boston, Massachusetts and Providence, Rhode Island—Wheaton has been named a Top 15 Most Beautiful College by Best College Values and a Top 50 U.S. Liberal Arts College by Times Higher Education and the Wall Street Journal.
Current Wheaton students will serve as peer mentors for the program, providing program participants a taste of the true residential campus experience. Wheaton community members will also lead off-campus trips focused on education and fun, showing student participants what surrounding areas have to offer.
Planned visits for the 2019 program include:
• Dell EMC
• MassChallenge
• Social Enterprise Greenhouse
• Alnylam Pharmaceuticals
• Cambridge Innovation Center
• Google (Cambridge campus)
• Cape Cod beach
• Providence, R.I.
• Massachusetts Institute of Technology
• Brown University
• Boston University
• Harvard University
Eligibility: High school rising juniors, seniors and recently graduated seniors
Program cost: $4,200 (includes tuition, room and board and local travel for the program). Limited need-based financial aid is available for qualified applicants.
Complete and submit the application here
Deadline: The priority application deadline is Monday, April 1. All applications received after the deadline will be reviewed on a rolling basis.
For more information, contact:
Isabelle Byusa
Wheaton College
btie@wheatoncollege.edu
Faculty Director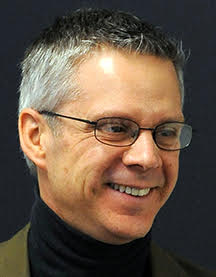 Mark D. LeBlanc
Professor of Computer Science
Dr. Mark D. LeBlanc is Professor of Computer Science at Wheaton College and Co-Director of the NEH-funded Lexomics Research Group. LeBlanc's early research in genomics, searching genomes of DNA for patterns, prepared him for this last decade of interdisciplinary research, specifically, building web-based tools for scholars who seek to explore their digitized texts. The Lexos software is a multi-year, software project with tens of undergraduate developers contributing to this public, open-source software repository, representing a new type of digital collection. In addition to his research, LeBlanc is actively involved in interdisciplinary teaching on Wheaton's campus, sharing computing across the academy. He presently co-directs Wheaton's new minor in the Digital Humanities (DH) and teaches a number of interdisciplinary courses, including "DNA" and "Computing for Poets", introductory programming courses for students in the life sciences and DH.