Adaeze Anaebonam '18
Adaeze Anaebonam is from Burlington, Massachusetts. She wants to double major in Business and Hispanic Studies at Wheaton.  After college, she hopes to attend graduate school. She enjoys traveling and learning about other cultures.
Jren Blackwell '19
Jren is majoring in German Studies and minoring in business. They hope to go into advertising. They are an archer, both in real life and in games!
"In WIIH I want to meet new people, gain some experience, and change the school for the better!"
Gracie Callaghan '19
Gracie is from Hanover, New Hampshire. She hopes to major in Political Science and minor in Legal Studies. She plans on attending law school to become an attorney and work her way up to becoming a judge. She went on a community service project trip to Rwanda, Africa her junior summer of high school!
"I am interested in being a WIIH Executive Fellow because this type of outreach is something I value and I hope it will allow me to contribute to the Wheaton College community in a not only positive but also an effective way."
John "Flynn" Doncaster '19
Flynn is from Concord, New Hampshire. He hopes to major in Environmental Science. After college, he wants to work on sustainable farming in South America, which will be interesting since he has only begun studying Spanish this year!
"I hope that with my time at WIIH I can learn how to impart social change in my community."
Shahd Fahoum '18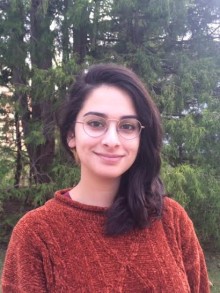 Shahd is double majoring in Political Science and Anthropology.  She shows strong commitment to organizations such as the Roosevelt Institute, for which she works as a New Chapter Coordinator, and B'Tselem, a non-governmental organization in Israel that documents human rights violations in the occupied territories.
"My interest in policy reform and social justice led to my involvement in the WIIH."
Hannah Gasperoni '17
Hannah is from Hampton, New Hampshire. She is majoring in biochemistry and minoring in community health. After graduation, she hopes to either attend medical school or pursue graduate-level education in public health. She loves dogs and has rescued two with her family in the past year.
"Through the WIIH Fellowship Program I am hoping to have the opportunity to improve my campus community as well as learn practical skills that will help me accomplish my community activism goals in the future."
Emily Johnson '16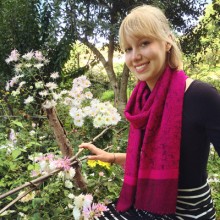 Emily is from Leominster, Massachusetts. She is majoring in Psychology and minoring in Public Health. Directly after graduating from Wheaton, she hopes to attend a Master's in Social Work program. She studied abroad in Bhutan the fall of her junior year.
"From my experience as a WIIH Executive Fellow, I want to gain valuable knowledge and skills about social policy in order to improve the sexual misconduct policy at Wheaton in the hopes of decreasing the amount of sexual violence that takes place on campus."
Katherine Kowal '16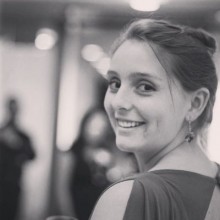 Katherine is from Westchester, New York. She is double majoring in Economics and Women's and Gender Studies. After Wheaton, she hopes to use her majors to work in Sustainable Investing.
"My goal is to come away from the WIIH Executive Fellowship with the satisfaction that we collaboratively effected change on the Wheaton College campus and set an example for other liberal arts schools."
Jessica Kruger '17
Jessica is from Framingham, Massachusetts. She is majoring in Psychology and minoring in Hispanic Studies. After Wheaton, she plans to attend graduate school and ultimately become a clinician specializing in trauma in adolescents. She has a dog who lights up her world!
"This year, I hope to put my passion to use as I work together with a group of peers who share my love of learning and my calling toward social justice."
Stephanie Langlois '17
Stephanie is from Barrington, Rhode Island. She is majoring in Biology and minoring in Psychology. After college, she hopes to go on to graduate school and receive a Master's in Public Health and possibly another Master's in Environmental Toxicology. She has a frog tattoo because biology is awesome!
"From my WIIH experience, I hope to gain skills about public health management that extend outside my education as a biology major."
Nykia Leach '17
Nykia is from Saratoga, New York. She is independently majoring in Public Health. After college, she hopes to go on to graduate school and receive a Master's in Public Health. While focusing on photography as a concentration of interest, she was in 4-H for 15 years.
"Through this fellowship experience I hope to build lasting relationships with Wheaton's community members while working to catalyze tangible change on campus."
Alexandra Natale '16
Alexandra is from New York. She is majoring in Women's and Gender Studies and Film and New Media Studies. After college, she hopes to join the communications team of a progressive organization, preferably one focusing on reproductive health. She is very proud to say that she literally bumped into Usher while studying abroad in Copenhagen.
"Throughout my WIIH fellowship experience, I hope to collaborate with a diverse group of people to reach new members of the Wheaton community with information about sexual assault. I also hope to learn marketable skills to
Shruti Sudarsan '19
help me in my career path."
Shruti is a freshman at Wheaton College. She is originally from India, but has lived in China and Dubai all her life. She hopes to major in Sociology and International Relations, and one day become a human rights lawyer. She has trained in the martial arts for almost 9 years and has a black belt in karate!
"I hope to use the theoretical knowledge that I have learned over the past years and apply it to real life to make a change in my community."