Located in the Science Center and known as Wheaton's central makerspace, Lab 213 is home to a laser cutter and engraver, nine 3D printers, a 3D scanner, CAD design software and hardware, and more. It is also conveniently located next the Machine Shop, which houses a 5-axis and a 3-axis milling machine. Lab 213 is representative of the most familiar aspects of maker culture and is a good place for newcomers to experience hands on design for the first time!
Lab 213 is also the base of operations for the Wheaton Makers' Coalition, an inclusive student organization whose members all share a love for Making.
The Coalition was conceived as a seamless integration between students and faculty for work on interdisciplinary projects using the various maker space resources found on campus. Projects range from high-intensity to casual creations, all depending on one's vision.
Recently, the Coalition has been working on a wave pendulum, 3D printed microscopes, and programming an array of Amazon Echo Dots to help students with day to day questions – and that's only to name a few!
The Makers' Coalition also hosts events open to the public.
Past events have included Halloween Wand Making and Valentine's Day 3D Printing.
Makerspace 213 Hours (Spring 2020) 
M-F 3PM – 8PM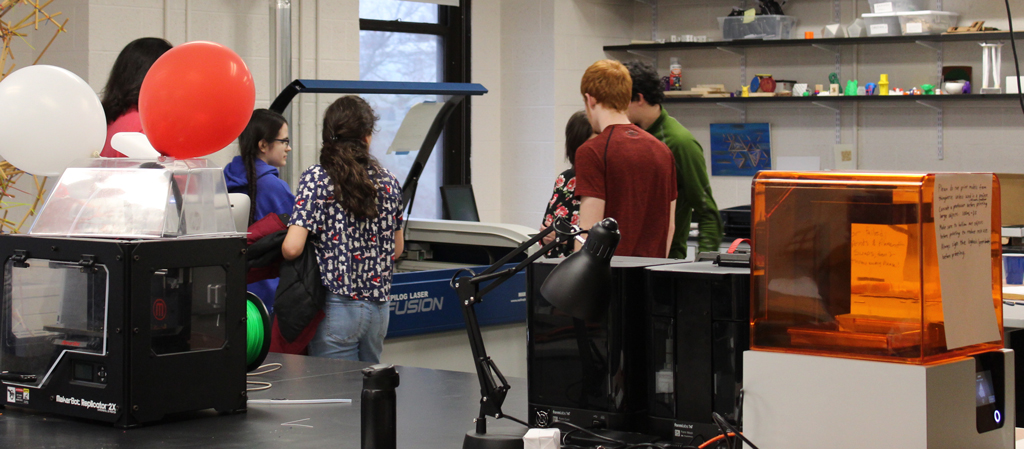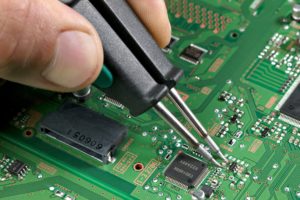 Soldering Bench
Soldering Bench
With applications for electronics, metalwork, and even crafts such as jewelry, soldering is a great way to fuse together disciplines and projects.