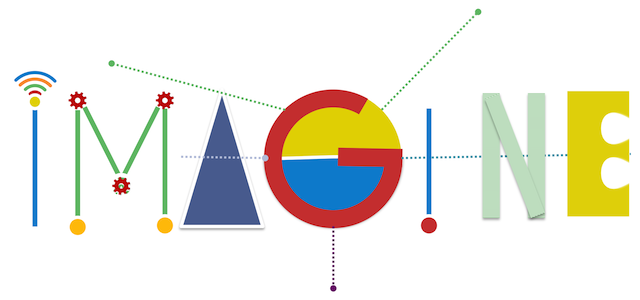 I

nter

M

edia

A

rts

G

roup

I

nnovation

Ne

twork

The IMAGINE project provides opportunities for integrating technology into the arts at Wheaton, with a network of high-tech and traditional creative hubs across campus and opportunities for student-faculty collaboration.

IMAGINE @ Wheaton College (MA) from IMAGINE at Wheaton College on Vimeo.
Opportunities for Students and Faculty
IMAGINE also provides funding for course development and student/faculty collaboration across the arts and sciences:
Makerspace Lab 213 Open Hours (Fall 2019)
Monday – Friday 3PM – 8PM
Get in touch with IMAGINE
Interested in learning more? Email Madison Dunaway at dunaway_madison@wheatoncollege.edu
Wheaton Makerspaces
The InterMedia Arts Group Innovation Network (IMAGINE) features 10 physical spaces throughout campus where students, faculty and staff can experiment with art, technology and making. The three newest locations include HATCH, Lab 213 and FiberSpace.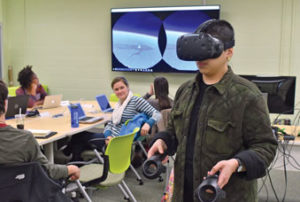 (Humanities, Arts and Technology Creative Hub)
Located in Meneely; houses virtual and augmented reality devices, Oculus Rift VR gear and Tobii eye tracking technology, as well as two 85-inch LED monitors.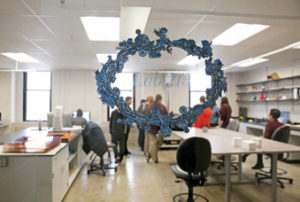 Located in two rooms of the Science Center, known as Wheaton's central makerspace. It houses a laser cutter and engraver; two 3-D printers; a 3-D scanner; a scanning design computer; and more. The adjacent Machine Shop features additional equipment.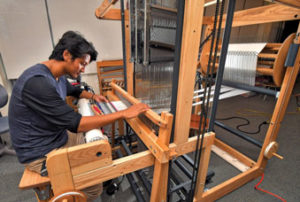 Now located in Watson Fine Arts, this space houses the newest piece of maker equipment—a 30-inch programmable Jacquard loom capable of analog weaving custom textiles from digital inputs.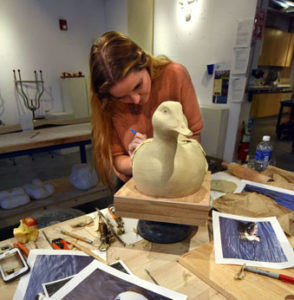 Other creative spaces affiliated with IMAGINE
Kresge Experimental Theatre—Multimedia performance venue
Sculpture studio—Woodworking, metalworking, ceramics and more
Graphic design lab—Digital arts and video resources
Ellison Dance Studio—Teaching and rehearsal space for dance and performing arts
WCCS radio station and recording studio—Student-run recording studio