Wheaton College gives its full encouragement to the faculty not only as teachers in the classroom but also as researchers in the wider world. Support for research takes the form of funds available to individual faculty members for travel, of internal grants and awards, and of institutional support in the writing of external grants.

Poetry and Prose
Professor of Classics Joel Relihan has contributed a chapter to A Companion to Late Antique Literature. Essays treat a collection of unparalleled breadth, discussing the literatures of eight different traditions: Coptic and Syriac, Armenian and Georgian, Persian, Arabic, Greek and Latin.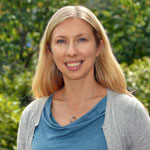 Birds and Bugs in Tropical Trees
Jessie Knowlton published an article on the feeding behavior of birds in Hawaii. The problem of invasive omnivores is well-documented, as is the problem of forest fragmentation. Knowlton and her coauthors studied the combined effect. They found that the effect of removing rats from a tropical island is apparently independent of the size of the forest fragment.

Gender Equity Award
Gabriela Torres has received a prestigious award from the American Anthropological Association. The AAA's 2018 Gender Equity in Anthropology Award which acknowledges Torres' long efforts toward gender equity in Anthropology.
Risk-taking Publication

Riggs Romaine's research adds to a new and growing body of evidence on how increasing temperance and psychosocial maturity may reduce the illegal activities associated with risk-taking behavior.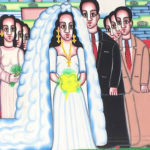 Marriage and Sunder
Leah Niederstadt publishes on traditional African wedding paintings that serve as both art and wedding license. She has also contributed to a book, a case study describing challenges and ethics of deaccessioning art and bequests.
Hopping for the Best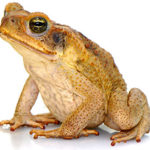 Professor Laura Ekstrom and her coauthors explored the role of vision by comparing normal and blind toads. In both populations the hops were well-coordinated, but sighted toads landed with better accuracy.
Translated & Published


In 2013 Professor Michael Drout wrote a book on the value of the liberal arts, and it was recently translated into Chinese. This summer also saw his co-edited collection of 14 essays on the transition between thinking and expressing one's self with the written or spoken word.
Horrors and Honors


In her new book, Professor of History of Art Touba Ghadessi writes about monsters, dwarves and the history of difference. In addition, she was recently elected Chair of the Rhode Island Council for the Humanities where she will advocate for the humanities at the federal level.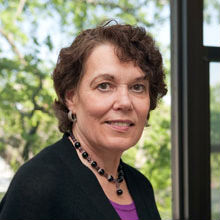 Russia and China, A Relationship Observed
Professor Jeanne L. Wilson writes about the relationship between the Russian and Chinese governments, and the influence of national identity, domestic issues and political norms.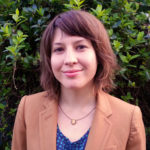 Thoughts on Gaskell and Bronte
Jade Werner, Assistant Professor of English, has published two essays in her field, nineteenth-century British literature and culture.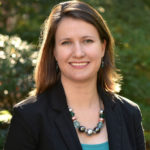 Muslim-American Politics
Aubrey Westfall, Assistant Professor of Political Science, recently published a co-authored book and an article on Muslim-American politics. She has also been named a Nancy Weiss Malkiel Scholar by the Woodrow Wilson National Fellowship Foundation.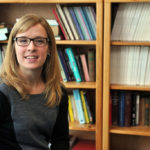 Psychology & Law: Advances in Treatment and Teaching
Christina Riggs Romaine, Assistant Professor of Psychology, has two new publications, a book and article, advancing evidence-based practices in treatment of court-involved youth and teaching of Psychology and Law.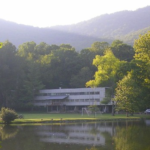 Black Mountain College Musings
Russell Williams, associate professor of economics, will have his personal reflection "Intergenerational Reverberations" published in the upcoming Black Mountain College special issue of the Appalachian Journal.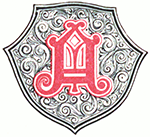 Hawthorne in the Hallways
Samuel Coale, professor of english, recently co-edited the book Nathaniel Hawthorne in the College Classroom. The text emphasizes teaching issues of gender, science, and visual culture as related to Hawthorne's works.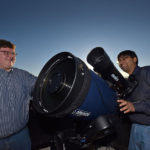 Small Telescope, Big Discovery
With Wheaton's rooftop telescope, hard work and good luck, Maitra and Scarpaci '17 make a discovery that challenges prior assumptions about black holes. With this publication, they join a cadre of elite researchers with access to million- and billion-dollar telescopes.


USA Pivots to and fro
Professor of Political Science Jeanne Wilson examines the US pivot to Asia and China's response, moving to increase their influence in the region.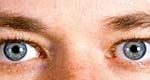 It Figures!
Professor Rolf Nelson and his student researcher challenge a classic experiment on figure-ground perception, producing results that fit better with recent research.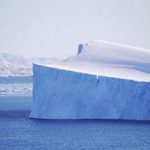 An Acid Test for Polar Ice
Professor of Chemistry Matt Evans uses ice core samples from Greenland and Antarctica to study how gases migrate through polar ice, a potentially useful measurement of climate variability.


Houses, Parties and Wealth
Assistant Professor of Political Science Lindsay Flynn crunches numbers to illuminate the stories of wealth (or lack of wealth) and people's choices.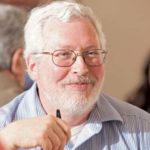 Just Desserts in the Afterlife?
Professor Brumberg-Kraus considers medieval Jewish writings about meals in The World to Come.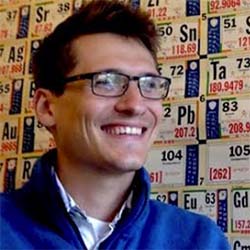 Rare Earth Complexes and Uncommon Methods
Professor Kotyk and coauthors explore metal-based molecules with previously unknown structures. The new complexes expand what is fundamentally known about lanthanide metals and have interesting physical properties. He also reports on the creation of reactive molecules using mechanochemisty, where grinding makes use of friction to effect chemical reactions.
Beautiful Words for Beautiful Girls
Professor of English Lisa Lebduska's short story "Belle Ragazze" was published in the Tishman Review. Lebduska was inspired to tell the story of Italian-American women and girls "who may never achieve fame or notoriety, even, but whose lives deserve attention and are just as big and important as any others."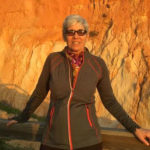 What Makes a Friend?
Nancy Kendrick, professor of philosophy, had her article "Mary Astell's Theory of Spiritual Friendship" published in the British Journal for the History of Philosophy.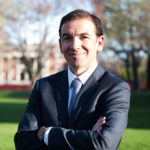 Cosmopolitan Post-nationalists – New Approaches to Hispanic Literature
Francisco Fernández de Alba, associate professor of Hispanic Studies, describes how Cuban artists in the 1950's and 60's challenged the existing homogenous and exclusively white representation of Cuban culture.  Modern artists strove for an inclusive art that could reflect the ethnic and racial diversity of the island.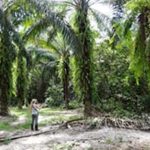 Expediting and Exploring Interdisciplinary Practice Worldwide
Jessie Knowlton, assistant professor of biology, recently collaborated on an article focusing on global environmental problems such as climate change. The authors described how the issues are not bounded by national borders or scientific disciplines; solutions require international and interdisciplinary teams.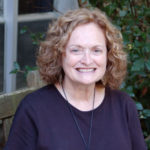 A New Method of Learning
Vicki Bartolini, professor of education, and E. Patrick Rashleigh, data visualization expert, co-author "Transforming a Reggio-Inspired Documentation Assignment Using VoiceThread, an Online Collaborative Tool" for the journal of Innovations in Early Education this past March.

A Look to the Past – Building the New Scholarship of Women's Educational History
Linda Eisenmann, professor of education and history, recently published "Building the New Scholarship of Women's Educational History, 1965-1985," in Women's Higher Education in the United States: New Historical Perspectives.

"You Can't Belong Anywhere Else"
Scott Gelber, associate professor of education, published "'You Can't Belong Anywhere Else': Postsecondary Aspirations of Rural Students in the Postwar Era," this past November in the American Journal of Education.
Healthy Attitudes
Associate Professor of Psychology Michael Berg has received a fellowship from the Marion and Jasper Whiting Foundation that will allow him to broaden his public health scholarship and teaching by exploring Japanese attitudes toward health.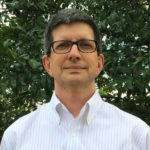 Geometry and Politics
In August 2017 Professor Thomas Ratliff participated in a workshop about redrawing voting districts. The workshop covered legal, historical, civil rights, and mathematical aspects of redistricting.  He was accepted into the Expert Witness track of the workshop, and received additional training to be an expert witness ahead of the 2020 census, which will inform redistricting for future elections.

Public Art in South Africa
Associate Professor of Women's & Gender Studies and Art History Kim Miller and her coauthor examine how South Africa deals with public art, how it deals with colonialism and apartheid and how it addresses its fraught histories and its heroes.