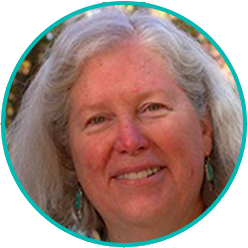 Zeph Stickney Helmreich
College Historian & Special Collections Curator
Contact
Wallace Library – Gebbie Archives
Zeph is the College Historian and Special Collections Curator. She manages the unique materials related to Wheaton's long history, and assists faculty and students in using primary source materials in their courses and research. Historical and social context can be discovered in the papers, manuscripts, photographs, rare books, clothing and other realia maintained in the Marion B. Gebbie, Class of 1901, Archives & Special Collections.
Contact Zeph if you have questions about Wheaton's past or wish to offer a class using primary source materials. She also offers frequent Wheaton Ghost Tours (heavily laced with college history), and other presentations upon request. She has even "acted" as Eliza B. Wheaton! Check out Mrs. Wheaton's twitter account!
Zeph graduated with a major in U.S. History from Mount Holyoke College (Wheaton was first!) and held an Apprenticeship in the Operations of an Historical Library at the College of William and Mary. After brief stints in the archives of the Commonwealth of Massachusetts, the Schlesinger Library on the History of Women in America, and the New Hampshire State Historical Society and State Archives, Zeph has been at Wheaton since 1980. She is an avid reader and collector of cameos, who was born at least 100 years too late.