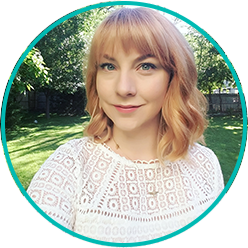 Lauren Slingluff
Associate Dean of Library Services
Lauren is the Associate Dean of Library Services and oversees the Library Collections group. She is responsible for the library's collection development and maintenance projects and ensuring that the library has the resources needed to support the college's curriculum. In addition, Lauren is engaged in Open Access (OA) and Open Educational Resource (OER) initiatives to support faculty in adoption of OER material in the classroom.
Contact Lauren with questions about the scope of the library collection, requests for new resources, or for assistance in accessing and utilizing OER and OA material.
Lauren holds a MSLIS from Simmons College and completed her undergraduate degree at St. Lawrence University with a double major in Religious Studies and Gender and Sexuality Studies. Outside of work she is engaged in a personal challenge to work her way through the cookbook Layered and make a cake a week, gets exercise keeping up with her toddler son and two giant dogs, and also enjoys knitting and sewing.