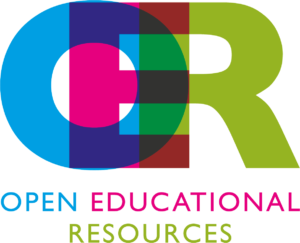 Open Educational Resources (OER) are teaching, learning, and research materials that reside in the public domain or have been released under a Creative Commons license. OERs are free, so their use in the classroom can significantly reduce textbook costs for students. Under some licenses, users have permission to remix, revise, and redistribute the content of open materials.
The Library can help you find subject-specific collections of open educational resources, and an ever-growing list is available on our Open Educational Resources subject guide.
OER at Wheaton
Wheaton began support of OER in the classroom in Fall of 2015 as a partnership between the Wallace Library and the Library, Technology and Learning Committee (LTLC).  Faculty seeking to adopt OER materials in the classroom in place of traditional textbooks can work with Library staff for support and/or apply for an LTLC stipend to support this work.
Since the initiative began, OER adoptions on campus have saved students over $220,000 in textbook costs. Current course wide use of OER can be seen in a variety of courses, including: Math 101 and 104; Physics 170, 171, 180 and 181; Chemistry 153; Business and Management 111, 201, 250, and 350; and Women's and Gender Studies 101.
If you are interested in transforming a course into one that uses Open Educational Resources, consider applying for LTLC's OER Course Transformation Stipends.
For questions about OER, contact your library liaison.