Welcome to the Madeleine Clark Wallace Library!
Your library provides myriad services, technologies, and spaces central to and in support of the educational mission of Wheaton College.  We are also the largest employer of students on campus.
Top Ten Things to Know About Your Library
10. Take the visual tour below of the Library's six floors – it's filled with fantastic resources and spaces!
9. Your Wheaton ID card is your library card. Use it to check out books, DVDs and other materials from the Library.
8. The Library is open 114 hours a week. During Night Owl (the last two weeks of the semester), we're open 24/7!
7. Readings assigned for your classes are often placed on electronic Course Reserves, available 24/7! For books and films on reserve, ask at the Information Desk, located in the Library Atrium on the Main Level.
6. If you need study space, there are many quiet places in the Library, but if you are working on a group project, reserve a collaboration room – all of them have flat screen TVs.
5. Need tech help? The IT Support staff are located on the Periodicals Level of the Library, and they're eager to answer your questions.
4. The Library has three entrances: the main entrance facing the Dimple, the accessible Periodicals Level entrance, diagonally across from the Mars Center for Science and Technology, and one in the stacks that connects to the Science Center and the Davis Cafe.
3. Access over 185,000 e-books, 77,000 e-journals and e-newspapers, 81,000 streaming videos, and 100 research databases 24/7 from anywhere! Plus we have thousands of print books and DVDs, and rare books and archival material, too. Just search for it in the HELIN library catalog.
2. Can't find the resource you need? Request books from another library in the HELIN library consortium. Alternatively, our Interlibrary Loan (ILL) department can order books and journals articles for you from other libraries worldwide.
1. Need help with your research? Contact our library liaisons who are happy to work with you on your research-based assignments. Visit them during their office hours, or make an appointment.
Discover what we offer. The staff is here to guide you in the use of our collections, services, and spaces.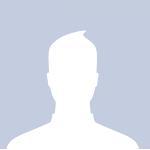 Find Library Staff in the Staff Directory