Explore Lucy Morse's world of shoes.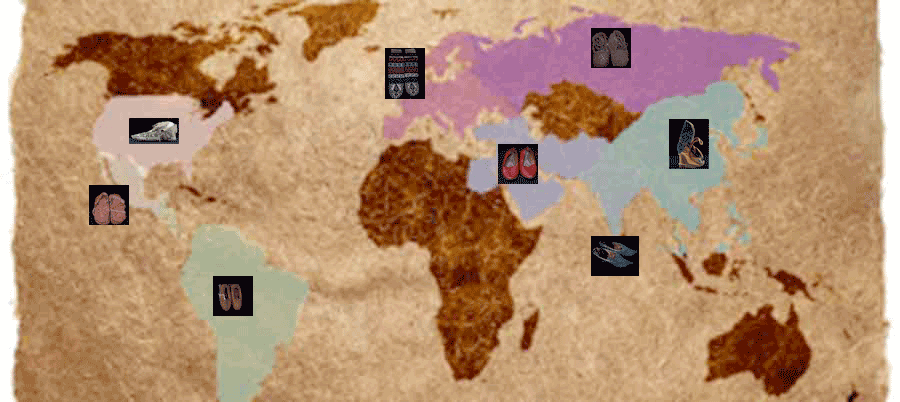 The majority of shoes seen in this exhibition were donated by Lucy A. Morse. Morse donated this collection to Wheaton College in 1942 in memory of her mother who graduated from Wheaton in 1850. Though the initial collection began with Morse's gift, other donors have added to collection. Other substantial donors to the collection include Emily Hartwell, Amy White Howland, Mrs. Holcombe Austin, Majorie G. Jones, Mrs. Margi Gayle, Mrs. Phillips Boggs, Kate Upson Clark and Laura Povey.
The shoes donated by Lucy Morse are a collection she accumulated in her world travels. Over 80 pairs of shoes derive from these countries: Argentina, Russia, France, Italy, Palestine, China, Manchuria, Japan, Venezuela, Mexico, Turkey, Greece, Armenia, England, Spain, Korea, Egypt, and the United States. This collection contains many fascinating and rare shoes, organized by their country of origin.
View the Collection:
Credits:
This online exhibition was created by Dania Piscetta '11 as an independent project. It was based in part on a physical exhibition in the Madeline Wallace Clark Library curated by Wheaton College Archivist and Special Collections Curator Zephorene Stickney in 2005. Special thanks to the photography of Marianne Honeycutt '10, Chris Hyde, Visual Resources Curator, and Jessica Kuszaj, Assistant Visual Resources Curator.