The Marshall Center is committed to student's growth and development. We encourage students to seek out opportunities outside the classroom that will enhance their academic experience. The Center provides financial support for students to attend off-campus conferences and mini grants for unpaid summer internships. Below is a sample of great connections students have made: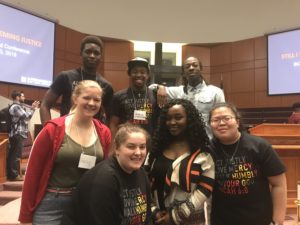 Black Christian Ministries Conference – InterVarsity Christian Fellowship – February, 2018
"Overall the conference was empowering. I had wonderful conversation, made new friends, and grew closer to God. I am grateful that I got the opportunity to attend, and I am  looking forward to attending the conference next year."
"I went to the BCM conference to become more educated about the social injustices that exist in today's world and to learn about what the Christian belief, including the Bible, says about this issue.  I am really glad that I went to this conference because I got so much more out of it than I expected."
"I would like to thank you for providing the funds that made it possible for me to attend the BCM conference in Boston. It was truly one to remember! I learnt a lot of new things, gained new perspectives on certain matters and I made new friends."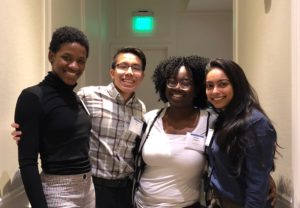 Biomedical Science Career Program – Science Students – April, 2018 
The conference was packed with discussion and constantly introducing yourself to new faces. Both during and coming back from the Biomedical Science Conference I felt humbled and empowered seeing so many people sharing the same vision as me and those who have already achieve that point in their life and willing to serve as mentors to help us become the leaders of tomorrow.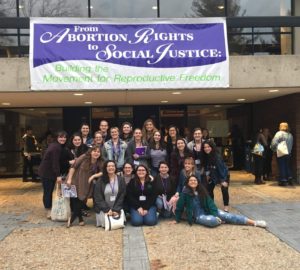 Civil Liberties & Public Policy Conference – Feminist Association of Wheaton – April 2018
The Civil Liberties and Public Policy Conference at Hampshire College was both empowering and informative. Students and community activists were able to inspire, educate, and learn from each other. At each workshop, students were able to engage in conversations that broaden and challenge our own perspectives and open our eyes to biases that we may not have been aware of before. Further, students were able to branch out and attend different workshops that interested them the most, and afterward they were able to share what they learned from the workshops with others, which multiplied the impact of the workshops. FAW was also able to meet with our Planned Parenthood Affiliation coordinator to plan for future events and connect with other affiliations in the area. Overall, it was a fantastic experience that deeply impacted many students and broadened our scopes of thinking beyond what would be capable in a classroom setting.
Thank you so much for helping fund such an incredible experience!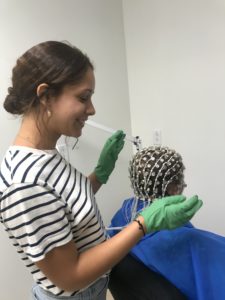 Summer Stipend recipient – Jocelyn Mora – Summer 2018
Working in the Cognitive Neuroscience Lab this summer was an incredible hands-on learning experience. It was my first time working in a research lab and in just three short months, I feel that I have gained an amazing set of skills and knowledge. As a neuroscience major interested in cognitive functions, testing the effects of auditory stimuli on memory and creativity was both an interesting and gratifying task.  I learned the basics of: how a research lab is conducted; how to recruit participants; how to administer tests in a formal setting; and how to score and analyze data collected. While I have read and learned about several methods to administering, collecting, and analyzing data, actually carrying out the tasks in a real-world setting provides and entirely different kind of learning experience. I also learned how to use several programs and technologies for brain scanning, including an electroencephalogram (EEG), Matlab, and Independent Component Analysis (ICA).  Overall, this summer internship experience was a terrific one, so much so that myself, and a few others, are volunteering to continue to work as Professor Eskine's research assistants during this semester as well.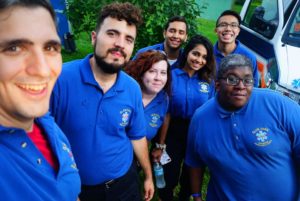 Summer Stipend recipient – William Gan – Summer 2018
I spent the last 10 days of summer aboard in Lima, Peru with an organization known as MEDLIFE. This organization provides medical care, diagnosis, education and access to a safe home for low income families that live in very impoverished communities who lack structure socially and economically. During the 10 day trip we rotated clinics and stations which involved, Triage, Medical, Dental, OB/GYN, Education and Tooth brushing. Working alongside medical professionals and getting insight of their expertise in their respective fields. They not only gave us an insight of the medical system in their country but also the cultural customs and ideals the revolved around the ethical treatment of patients.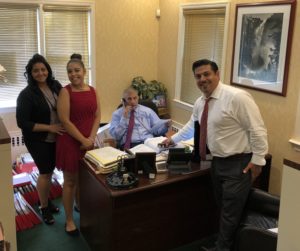 Summer Internship Stipend recipient – Genesis Maldonado – Summer 2018
This summer I had the opportunity to work at Sayegh & Sayegh P.C. Attorney's office in Yonkers, New York. This law firm is in my hometown, so it was both interesting and eye opening to see how the criminal justice system works in my community. I also had the opportunity to see how systems differ across state in boroughs such as the Bronx and Brooklyn.  Throughout my time at the law firm I had the opportunity to sit in with clients from all different backgrounds and hear their stories and struggles. I learned how to do paralegal work such as draft pleadings, including deposition notices, subpoenas, motions, certifications, and briefs. This internship gave me the ability to see how private practice works, but also direct insight into how the legal system works in the public sphere. As someone who believes deeply in equity and justice, being able to be a part of the catalyst that makes change was unbelievable in so many ways. I learned a lot during my time at the firm, and I am truly grateful for this opportunity because it gave me the chance to see one reality of the legal system that has just further affirmed my interest in law and the justice system.