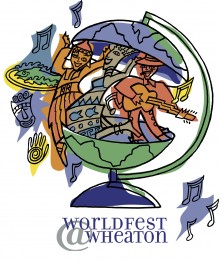 WorldFest provides funding support to campus organizations and departments to pilot new cross-cultural programming initiatives open to the Wheaton community.
Applicants are advised to seek alternative funding sources for events that are recurring or that award academic credit. The limited funds at the disposal of WorldFest are intended to support new and creative programming that inspires thoughtful reflection on our responsibilities as global citizens and an appreciation of diverse cultural traditions.
Please print out our WorldFest Application (pdf). You may scan it and submit it to the Center for Global Education, 5 Howard Street. If you have questions, please call ext. 4950.
*If your computer supports it, you may complete the fillable PDF application in Adobe. Please remember to download and save the PDF.