The Visiting Professionals Series began in 2013. This program provides yet another vehicle to bring students together with alumni, parents and employers in small, customized career advising circles.
George Gilpatrick S'85,  Managing Partner at Cahill Swift, LLC, a Boston-based consulting firm focusing on transportation safety and security, research, and planning. Mr. Gilpatrick is a senior auditor and team leader for the Federal Transit Administration (FTA) Drug & Alcohol Testing audit Program, and the project manager for the FTA Clandestine Inspection Program.  During a lively and interactive presentation, Mr. Gilpatrick shared short case-studies, best-practices, and specific instruction regarding resumes, prospecting for jobs, interviews, getting hired, and what to do when not hired.  He coached students on professional etiquette, the downfalls of social media and developing solid professional skills for career success.
Marie Buckner '88, Director of Human Resources, Town of Sandwich and Ariane Foster '91, Human Resources Generalist, Pioneer Investments partnered to inform students about working in the Human Resource industry.  Marie and Ariane provided information concerning the varied roles and responsibilities, hiring, firing and training, helpful tips and insider knowledge of what recruiters are looking for.  Students learned some of the common mistakes that graduates make in applying for their first full-time job and the skills needed to succeed in a Human Resource profession.
Clenet Verdi-Rose '04, acclaimed Director/Producer for his award-winning feature film "SKYLER"  previewed his latest film "Sandcastles" which he directed this year.  It was a great thrill for students to hear about Clenet's journey from Wheaton to Hollywood!  Clenet shared the experiences and influences from the classroom and the athletic field that prepared him to pursue a directing career.  He gave students first-hand knowledge of what it takes to break into the film-making industry.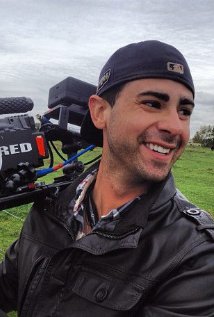 One of many collaborations between Career Services and faculty to bring alum professionals into the classroom.