Hi Sophomores!
I want to help you to thrive, not just survive during your sophomore year. I am available to meet with you to help navigate your sophomore year by connecting you with college resources, faculty, staff and sophomore peer mentors.  My door is always open to meet and talk whether you need help with figuring out Connections, exploring possible majors and minors, study abroad opportunities, or faculty led summer programs – and of course, academic advising.
No matter what the situation is, feel free to make an appointment by calling the Filene Center at 508 286-8215. I really want to meet you so come by and introduce yourself so we can get to know one another.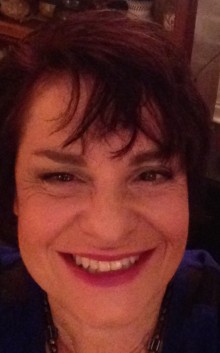 Dean Wilhelm enjoys connecting with students and does so outside of her role as Dean. You can connect with her during conversation over coffee about living a creative life.
Dean Wilhelm earned a B.A. in Art History from U Mass Dartmouth, M.S. in Rehabilitation Counseling from Boston University, and a M.F.A. in painting from U Mass Dartmouth. As an adjunct faculty member at Bristol Community College and Community College of Rhode Island, she has taught art history and studio art courses, not only in the traditional classroom but in the Rhode Island Department of Corrections Medium and Maximum Security Prison where inmates can earn credits towards an Associates Degree. She currently teaches art related courses for the Norton Institute of Continuing Studies, a program affiliated with Wheaton College.