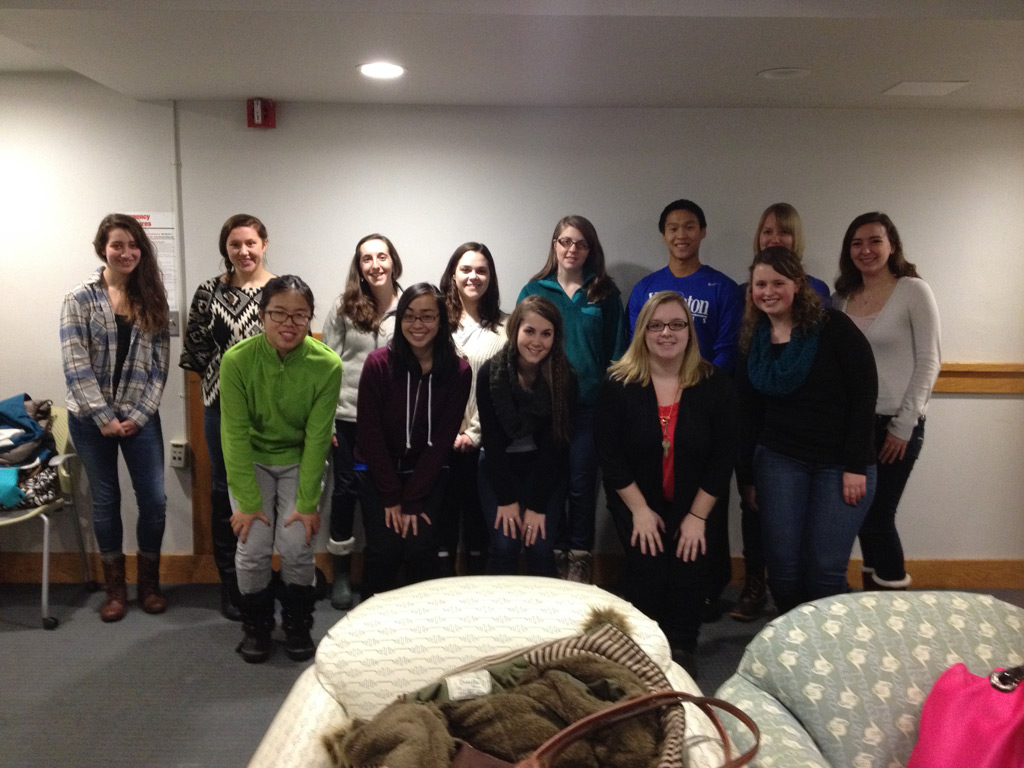 Mission Statement:
The mission of the Psychology Club is to create an environment that celebrates and promotes psychology through the organization of meaningful events around campus. It is our hope that this club will bring together diverse students from all four class years in a setting that will allow for a wide range of perspectives.
Club Meetings:
The Psychology Club hosts biweekly half-hour to an hour meetings to discuss future plans, play a psychology-related game, and pass out the popular stall-street journals.
Events Hosted:
Graduate School Talk – Every year we invite several Wheaton psychology professors to discuss the process of applying to master's and PhD programs.
Peter Langton Workshop on Myers Briggs Personality Styles – Professor Langton led a discussion on identifying what personality category best suited us. Through this interactive and engaging workshop, students left with a better sense of who they are and how to take advantage of their strengths as well as how to improve their weaknesses.
Advice on Psychology Classes for Underclassmen – In this event, we gave advice to primarily Freshmen and Sophomores in our club about what classes we have taken within the Psychology division and our experiences with the professors.
New Psychology Majors Talk – During this event, the Psychology Club and a faculty professor discuss various aspects of being a psychology major. Included are the process of declaring, the required classes to fulfill the major, how to get involved in research around Wheaton, when/how to get psychology-related internships/jobs, and resources on campus.
Executive Board Members:
President: Sierra Nolf
Vice President: Rachael Barbaresi
Secretary: Abigail LeBlanc
Treasurer: Alisha Congleton
Advertising Chair: Courtney Gibeley