Graduates of Wheaton College with undergraduate degrees in psychology have demonstrated the strength of the psychology department and their liberal arts education by working in a number of settings:
Kathryn Mason '14
While at Wheaton, Kathryn completed an honors thesis research project on the use of different kinds of training techniques by dog owners and their relationship to good or problematic dog behaviors. Currently, she is in the Educational Psychology doctoral program at the University of Minnesota, Minneapolis. She is investigating self-injury and other detrimental repetitive behaviors in children in the autism spectrum.
Cat Oettinger '04
After attending Wheaton and working as our department assistant during her time here, Cat earned her Masters in Social Work (MSW) and a Masters in Public Health (MPH) from Boston University in their dual degree program. Currently, Cat is the Director of Community Life for Orchard Cove, a vibrant continuing care retirement community in Canton, MA. She loves working with seniors and is able to combine her interest in clinical psychology and public health.
Sherri Conklin '10
Sherri worked in the Visual Perception Lab on a figure-ground perception project during her time at Wheaton. She has co-authored a peer-reviewed journal article and is currently in a PhD program in Philosophy at UC Santa Barbara where she works on problems of moral responsibility.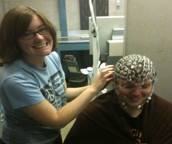 Laura Parker '12
Laura worked in both the Cognitive Neuroscience Lab and the Visual Perception Lab during her Wheaton career. Additionally, she co-authored a peer-reviewed journal article and was awarded for the best poster presentation by a student first author at the New England Psychological Association conference. Laura wrote her honors thesis on impaired visual perception due to object substitution masking. Currently, she is enrolled in a premedical post-baccalaureate program at Columbia University and applying to medical school programs.
Megan O'Toole '12
Megan completed an honors thesis with Gail Sahar in the 2013-2014 academic year. "The Effects of Attributions for Crime on Attitudes Toward Prison Reform" was published in Applied Psychology in Criminal Justice in 2014. Megan is now in the Psychology and Law doctoral program at John Jay College of Criminal Justice, CUNY.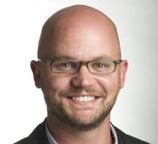 Matt Goodwin '98
Matt began work concerned with autism while an undergraduate at Wheaton with Professor Grace Baron. He is now an Assistant Professor of Health Informatics at Northeastern University. Additionally, Matt is an expert on technologies used for identifying and treating people with autism, wearable computing, and wireless physical activity detection, and he just received a $1 million grant from the Simmons Foundation to fund his work.

Caity Vomastek '12
Caity began volunteering with the Child Life Services Department at the Floating Hospital for Children at Tufts Medical Center while she was a Wheaton student and went on to obtain her Master's degree in Child Life and Family Centered Care from Wheelock College. Caity continues to work at Tufts as a Certified Child Life Specialist, helping children and their families cope with illness and the hospital environment.

Allison Moreau '13
Alison served as senior research assistant with Professor Bianca Cody Murphy on her co-authored book, Interviewing in Action in a Multicultural World. Alison currently works in the Laboratory for Computational Neuroimaging at the Martinos Center for Biomedical Imaging, a research center of Massachusetts General Hospital, Harvard Medical School and MIT.

Liza Detenber '12
While at Wheaton, Liza completed an honors thesis research project on mindfulness practice as an intervention for children with social and emotional challenges. Liza also worked as an English tutor and a research assistant running mindfulness workshops for a research project at the University in Santiago, Chile. Currently, she is a graduate student in Smith College's masters program in Clinical Social Work.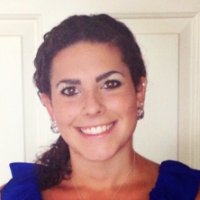 Kirsten Wendth '13
Upon graduating from Wheaton, Kirsten enrolled in the Simmons College School of Social Work's masters program with a specialization in mental health and substance abuse. She has recently accepted a position as Brigham and Women's Hospital's new Addictions Psychiatry Clinical Social Worker. Working in partnership with psychiatrists to provide substance abuse consultation services to the hospital's inpatient units, Kirsten provides bio-psycho-social assessments and treatment plans and utilizes evidence-based interventions to provide supportive counseling.