German Language Courses
GER 101 – Elementary German
GER 102 – Elementary German
GER 201 – Intermediate German
GER 202 – Intermediate German
GER 240 – Advanced German
GER 242 – Introduction to German Studies
German Literature & Culture Courses
Please note that all 300-level courses are taught in German.  Successful completion of a 300-level course fulfills the advanced proficiency requirement for Global Honors.
All 200-level courses listed here are offered in English.
Kafka and the Kafkaesque (GER 241/341)
This course examines Kafka's life and major works in the historical and social context of early-20th-century Central Europe. Central themes are: generational conflicts, the function of humor and parody in his writings, modernity in and as crisis, the figure of the outsider as well as the "foreign," the eccentric, the illogical, the uncanny" – in short, the Kafkaesque. Several film adaptations that attempt to visualize Kafka's imaginative depths will also be studied.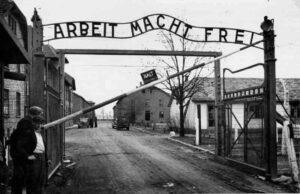 Representations of the Holocaust (GER 265/365)
Hitler and the Nazis loom large in the American imagination, and this short period in history continues to define evil. This course provides critical depth to what we understand as "The Holocaust." We will investigate the most recent historical and philosophical debates around questions such as "Who were the perpetrators and victims?", "Is the Holocaust unique?", "What is resistance?", "How can we record and remember the unspeakable?", and "How is today's racism connected to the Holocaust?" We will focus on artistic sources – literature, music, film, and visual art as we develop a critical awareness about the representation of these events.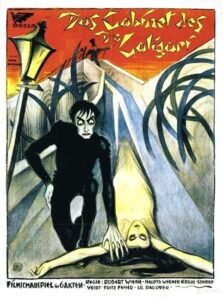 Weimar and Nazi Cinema and Culture (GER 267/367)
This course examines the films of the Weimar and Nazi periods and their socio-historical, politico-cultural and aesthetic contexts of production. It covers a wide variety of works from the early beginnings of German cinema to the end of WWII. Each week is thematically structured around one film and several readings, on topics such as "the male gaze," "mass culture and modernity", or "fascist aesthetics."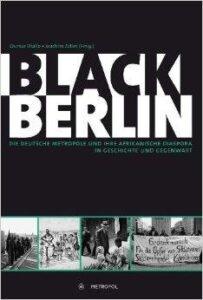 Black in Berlin (GER 270/370)
Through film, music, fiction, art, essays, newspapers and interviews we will discuss the following topics:
German colonialism in Africa
German universities and black intellectuals
19th & 20th century travel and expat communities
Jesse Owens and the black athlete in Germany
American G.I.s in Germany after WWII
Audre Lorde's Berlin Years
Obama in Berlin 2008
Contemporary German hip-hop & rap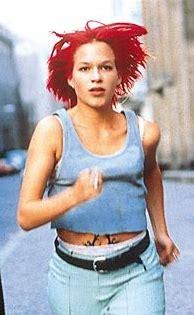 Contemporary German Cinema and Culture (GER 274/374)
This course offers an overview of the history of German cinema from 1945 until the present. Students will be introduced to the political, economic, and social conditions of Germany during the post-war and post-wall eras. As we study the larger socio-historical and cultural context of the films, we will learn how German identity has changed over the last century. Each week is thematically structured around one film and several readings, on topics such as "the Cold War and sexual repression," "minority cinema," and "history and memory."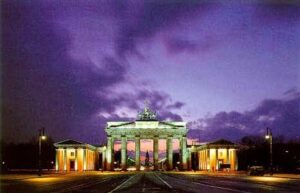 Berlin: Monuments and Mayhem (GER 276/376)
Berlin is attracting profit" and thrill-seekers" once again, recapturing something of the vibrant energy of the Roaring Twenties before its imminent descent into fascism and the subsequent construction of the wall that would divide this city and the world at large during the Cold War. This course examines the political, social and cultural metamorphoses of the city with a special focus on the intercultural crossroads in literature, film, music and architecture. We will investigate how new identities and memories are formed at this local and global construction site.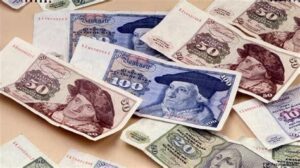 Business German (GER 302)
This course is designed to broaden students' knowledge of German as a language of commerce and industry. Emphasis is given to business terminology, development of communication skills, and current international business topics. Students will be introduced to differences in "small c" culture and communication in the world of German business transactions.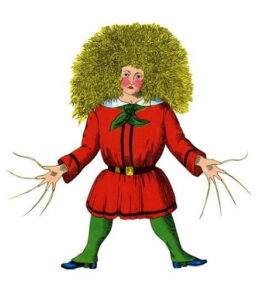 The Monstrous and the Marvelous: German Fairy Tales and Folklore(GER 280/303)
This course provides a general introduction to German culture from the medieval to the present. Students will examine the social and cultural context of various fairy tales and folklore (stories, songs, beliefs, customs, folk craft and folk art) and their various adaptations in world literature and visual arts, with a special focus on Disney.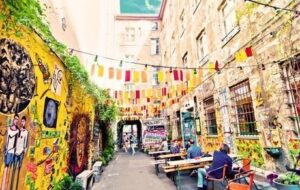 Identity and Difference (GER 380)
What does it mean to be a German today? Recent political, cultural and literary debates in Germany have addressed the question of who is allowed to claim Germany as their "home," their Heimat. Literary (prose, poetry) and nonliterary (film, popular music, journalism) texts by intercultural writers and artists with migrant backgrounds challenge the narrow and exclusive concept of "Germanness." This course will explore important moments in the history of their struggle and responses to these challenges.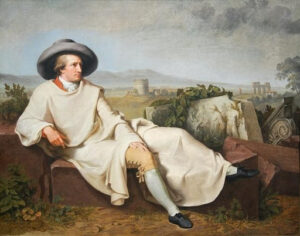 Senior Seminar (GER 401)
Intensive, independent, self-designed research for majors meeting with faculty on a weekly basis.
Please email Prof. Lee (lee_tessa@wheatoncollege.edu) for more information or consultation.