Wheaton College Mobile helps students stay connected.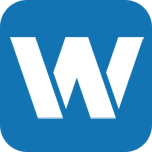 Where can I get it?
Key features
Courses – View your courses with quick access to your course schedule
Notifications – Personalized announcements alert you to important information right away
Important Numbers – Quickly find contact information to critical campus resources
Map – Interactive map will help you get to campus, or get around campus
Directory – Find the faculty, staff, or student and contact them directly from your device
Dining Menus – View the menus for both the Chase and Emerson Dining Halls
Calendar – Discover new events and activities
OnCourse – View Wheaton course material
Supported Devices
iPhones and iPads running iOS 9.0, 10.0 and 11.0
Android devices running Android 4.3 through 7.1
Support for this application is provided by Technology Support (support@wheatoncollege.edu)
The application can be downloaded and viewed by anyone, but access to your specific information requires login via CAS (Central Authentication System).