Uploading your assignment file
Uploading an assignment file to onCourse is a common requirement in many courses.  For enrolled students, the procedure for uploading an assignment file is:
On the main page for your course, select the icon for the assignment that will look similar to this:
Note the displayed due date and time remaining for the assignment, then select the add submission button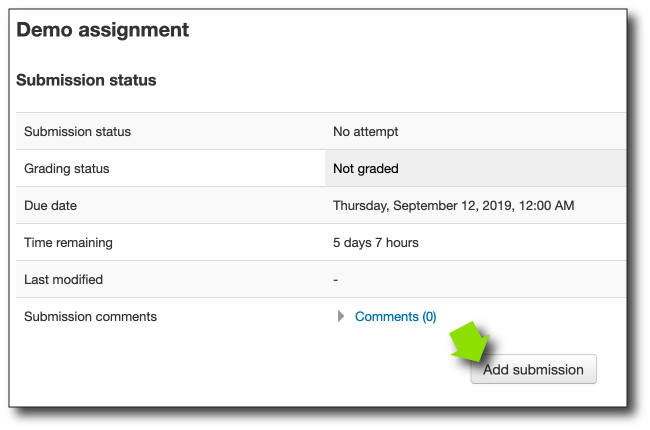 On the next screen check the box "I have abided by the Wheaton Honor Code in this work"
Drag the assignment file from your desktop into the indicated area: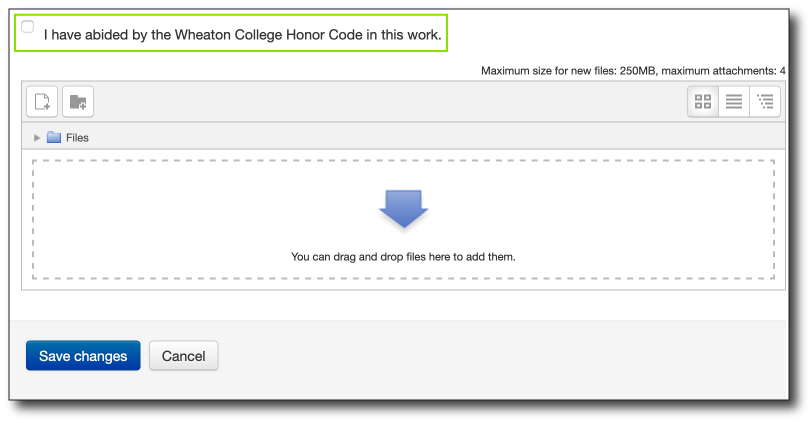 Alternately, you can use the leftmost plus icon beneath the honor code statement to browse for the assignment file on your workstation / laptop.
Select the save changes button to upload the assignment file and complete the submission process.  The professor teaching the course will immediately be able to see the file that you have submitted
Assignment grades
After the assignment has been graded you can select the same assignment icon as before to view your grade.  Scroll down the page below the submission status section to view the section where the assignment grade and feedback information is provided.