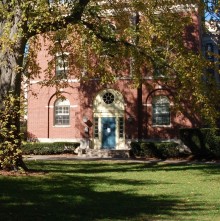 The Finance Office includes payroll, financial forms and reports, endowment administration, budgeting, accounting and grant services, accounts payable, and related policies and procedures.
The mission of the Finance Office is to plan, budget, account for, report on and safeguard the financial resources of the college. The Finance Office works in a collaborative and inclusive manner to provide timely, accurate and meaningful information to support the enhancement of the college's educational programs, student quality, external relations and its culture and values.
Key contact:
Assistant Vice President for Finance and Controller
Meghan E. Kass, CPA
(508) 286-3440

Contact Student Financial Services for student-related financial questions.