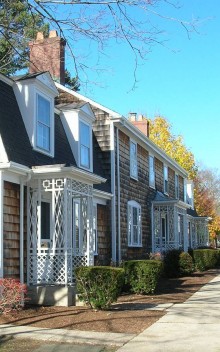 The Business Services Office administers the faculty/staff housing program, develops, negotiates and maintains lease agreements involving other non-residential property, collaborates with Physical Plant on repairs to faculty/staff housing and assists with property acquisition and disposal.
If you are interested in applying for housing on campus or would like more information, links to the Faculty/Staff Housing Policy and application can be found below.
The Business Services Office keeps a file of rentals in the area which are sent to us by local landlords. Faculty and staff are welcome to stop by our office to look through the file.
Forms and Guidelines: