Performers. Advocates. Storytellers. Leaders.
Wheaton graduates are making an impact and moving the world forward in so many different ways. They're experts, innovators, problem-solvers and skilled communicators. They're passionate about what they do and why they do it. They have a keen sense of responsibility, and a knack for putting their ideas and ideals into action.
In our new Movers and Makers series, we explore the diverse ways alumni have built on their Wheaton foundation to find success—as well as a strong sense of purpose.
More movers and makers from the Wheaton Community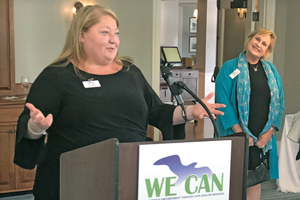 Lisa Guyon '95, Executive Director of WE CAN
Empowering Women
Lisa Guyon '95 is passionate about empowering people to achieve their aspirations. Guyon's new role as executive director of Women's Empowerment through Cape Area Networking (WE CAN) continues this tradition.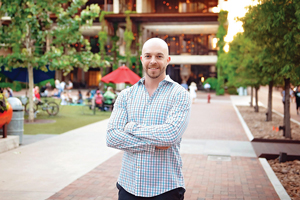 Matt Talbot '03 assesses threat of targeted violence to prevent it
Insightful Intervention
Matt Talbot '03 builds and manages programs that seek out individuals at risk of engaging in targeted violence. It's a vocation at the intersection of security, mental health and social work.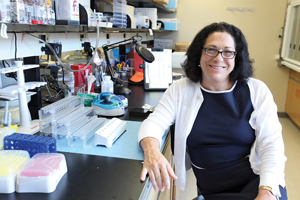 Nancy Klauber DeMore '86, accomplished doctor, cancer researcher
Fighting cancer with Innovation
Nancy Klauber DeMore '87, medical director of the Breast Center and surgical oncologist at the Medical University of South Carolina in Charleston, S.C., is improving treatment for cancer patients.
Satisfaction with the value of their education
Stats from recent Wheaton and off-campus student surveys, including the National Survey of Student Engagement, Association of American Colleges and University Employer Survey, Graduate Outcomes Survey
95%
of graduating seniors
said their Wheaton education enabled them to think critically and analytically
90%
of employers
say your ability to think critically, communicate clearly and solve complex problems is more important than a major
97%
of Wheaton alumni
have secured employment, advanced graduate study or fellowship opportunities*
*outcomes data is based on a knowledge rate of 72% for the classes of 2014-2018