Performers. Advocates. Storytellers. Leaders.
Wheaton students and graduates are making an impact and moving the world forward in so many different ways. They're experts, innovators, problem-solvers and skilled communicators. They're passionate about what they do and why they do it. They have a keen sense of responsibility and a knack for putting their ideas and ideals into action.
Our Movers and Makers series explores the diverse ways alumni and students have built on their Wheaton foundation to find success—as well as a strong sense of purpose.
Ready to make the right move for your future?
Satisfaction with the value of their education
Stats from recent Wheaton and off-campus student surveys, including the National Survey of Student Engagement, Association of American Colleges and University Employer Survey, Graduate Outcomes Survey
95%
of graduating seniors
said their Wheaton education enabled them to think critically and analytically
90%
of employers
say your ability to think critically, communicate clearly and solve complex problems is more important than a major
97%
of Wheaton alumni
have secured employment, advanced graduate study or fellowship opportunities*
Ryan Letada '08

Telling migrant stories to build community
Meet Ryan Letada, Wheaton College Class of 2008, founder and CEO of NextDayBetter, a company that shares the untold stories of those in immigrant/diaspora communities in creative ways.
Learn more about Ryan
Amy Whitcomb Slemmer '86
Supporting immigrants through ministry
Meet Amy Whitcomb Slemmer, Wheaton College Class of 1986, a lawyer and Episcopalian priest who offers support through ministry to U.S. immigrants in the Boston area who have been detained.
Learn more about Amy
Tom Sanderson '92
Bridging difference for a safer world
Meet Tom Sanderson, Wheaton College Class of 1992, co-founder and former director of the Transnational Threats Project at the Center for Strategic and International Studies, who travels around the world investigating terrorism, transnational crime and global intelligence in an effort to bridge differences and make the world a safer place.
Learn more about Tom
Recent Graduates
Oriana Camara '20
Award-winning Focus
Oriana Camara '20, a Wheaton College (MA) double major in film and new media studies and Hispanic studies, has won a top prize in the One Earth Young Filmmakers Contest for a short documentary that she shot during a faculty-led course in Ecuador.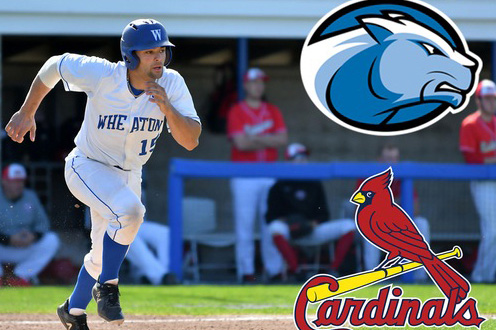 Nick Raposo '20
Going pro
For the St. Louis Cardinals, Nick Raposo '20 is a great catch. The Wheaton College catcher and recent graduate signed a free agent deal with the Missouri-based MLB team.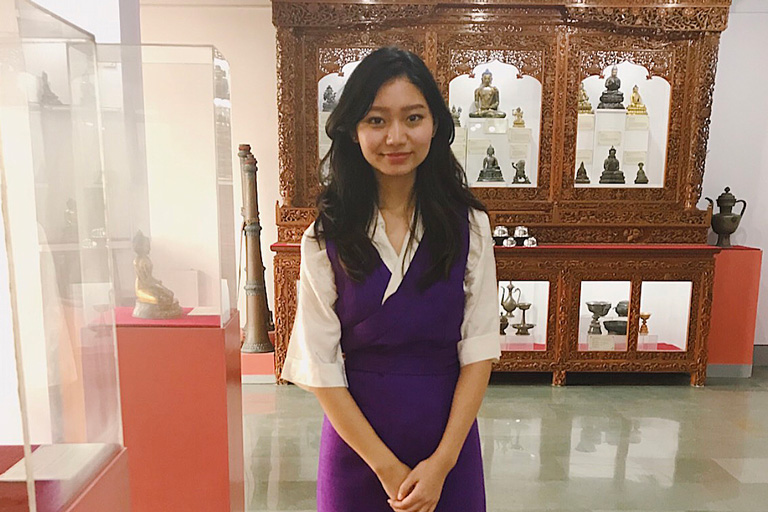 Kiki Marlam '20
South Korea-bound
Marlam's deep knowledge of language combined with her multicultural background will come in handy in her next role: Fulbright English Teaching Assistant (ETA) in South Korea.
*outcomes data is based on a knowledge rate of 72% for the classes of 2014-2019