Cornus florida is an easily cultivated tree native to the Eastern United States. The trees are susceptible to many diseases and insect pests. The fungal disease anthracnose has claimed many trees in recent years.
COMMON NAME: Flowering Dogwood
LATIN NAME: Cornus florida
FAMILY: Cornaceae
LOCATION: Next to Mary Lyon, near the college entrance.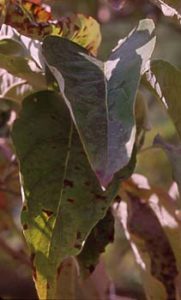 Next: Fullmoon Maple