A Pyrus calleryana flanks the entrance to the Wallace Library. In the spring these trees are covered with a stunning display of small white flowers. As the flowers senesce the petals rain down like giant snowflakes.
COMMON NAME: Bradford Callery Pear
LATIN NAME: Pyrus calleryana Bradford
FAMILY: Rosaceae
LOCATION: Beside the Wallace Library steps.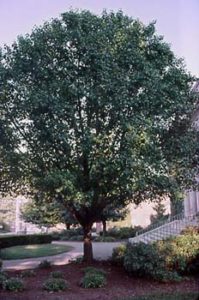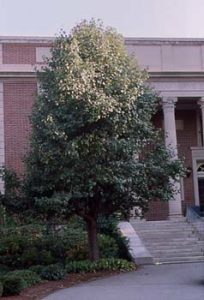 Next: Colorado Spruce